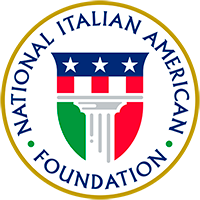 About

Join

Events

Programs

Culture

Support

Ferrero is a premier sponsor of NIAF. Learn More

Ambassador Magazine Vol. 24, No 3

The 2013 Spring Ambassador's cover story explores Calabria's finest beaches—worth considering when making your plans to visit Italy! Other features include stories on Baseball in Italy, the white truffles of Alba, and a family history search that unexpectedly found past heroics. Get to know the Archivist of the United States in our profile of nation's Chief Collector, David Ferriero. And the issue's columns include Ciao Italia on artichoke cookery, an overflowing Books section, On Film on the great Italian actress Anna Magnani, On Sports on Mike Piazza and the World Baseball Classic, an Opinion page by John Viola, and the Crossword Puzzle.