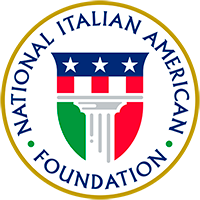 About

Join

Events

Programs

Culture

Support

Ferrero is a premier sponsor of NIAF. Learn More

Ambassador Magazine Vol. 23 No 3

Ambassador's 2012 spring issue features Cristina Del Sesto's travel story that explores Italy and opinions of Italians about the "unity" celebrated during last year's 150th Anniversary of Unification. Don't miss Christian Feuerstein's fascinating profile of Mario Capecchi, a street urchin in WWII-devastated Italy who became a Nobel laureate scientist. Ever wonder what it's like to push the pedal to the metal in a Ferrari 458 Italia?Read Marco della Cava's high-speed account. For a real tongue-twister, check out Roberto Severino's story on regional dialects of Italy. Jenifer Mangione Vogt updates art lovers on the U.S. tour of the Uffizi Gallery's "Offerings of the Angles" exhibit. And find out where Ambassador's readers go for America's Best Pizza! Plus, Easter recipes, a retrospective on NIAF's relief effort in L'Aquila, and an interview with filmmaker/actor Gianni Di Gregorio, all that and more in this issue of Ambassador!