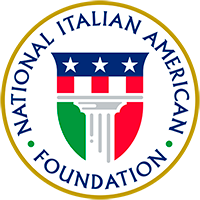 About

Join

Events

Programs

Culture

Support

Ferrero is a premier sponsor of NIAF. Learn More

Ambassador Magazine Vol. 23, No 1

The Fall issue of Ambassador magazine annually focuses on NIAF's anniversary celebration and this one is no exception with a complete preview of the 36th Anniversary Convention and Gala, October 28-29, in the nation's capital. But there's much more! Featured in this issue is Marco della Cava's story on America's Little Italys making a comeback, Mitch Picciano's culinary tourism tale on cooking at Mamma Agata's kitchen in Ravello, Italy, and Steven Austin Stovall's history of the Triangle Shirtwaist Factory Fire tragedy. Since 2011 is Italy's 150th Anniversary all year long, Salvatore Napolitano takes a look at how the Risorgimento ignited a cultural revolution in Italy. Looking for your next book to read?Check out this issue's Italian American Reading List. And for food and fun, see Mary Ann Esposito's Ciao Italia column on garden fresh tomatoes and Wayne Randazzo's On Sports column on Joe DiMaggio and the Italian American baseball legacy.