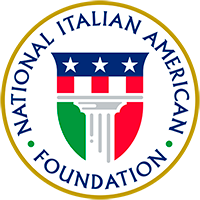 About

Join

Events

Programs

Culture

Support

Ferrero is a premier sponsor of NIAF. Learn More

Ambassador Magazine Vol. 22, No 2

It's the holiday season again, and the latest issue of NIAF's Ambassador magazine lights up a little like Christmas morning with a wealth of gifts and good cheer for readers. Featured in this issue is a stories about chef Bert Cutino and his culinary program helping at-risk youth in Northern California, Rabbi Barbara Aiello taking Hanukkah festivities to Palermo, Italy, and what Fabrizio Capobianco's Silicon Valley company is doing to simplify our wireless lives.Plus, we've got recipes! Ciao Italia chef Mary Ann Esposito tells how to throw a holiday antipasto party, Rossella Rago of "Cooking with Nonna" fame shares her family's favorite Christmas recipes and Rosetta Costantino details the perfect Calabrian Christmas Eve feast.