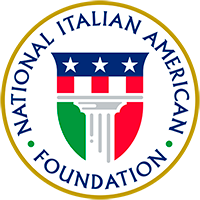 About

Join

Events

Programs

Culture

Support

White House Press Secretary Dana Perino To Address Public Policy Lecture Series

FOR IMMEDIATE RELEASE

Contact:   Elissa Ruffino (NIAF) 202/939-3106 or elissa@niaf.org

---

MEDIA ADVISORY

EVENT: WHITE HOUSE PRESS SECRETARY DANA PERINO TO ADDRESS PUBLIC POLICY LECTURE SERIES

SPONSOR: THE NATIONAL ITALIAN AMERICAN FOUNDATION

WHEN: February 5, 2008 2:30 p.m.

WHERE: Georgetown University Riggs Memorial Library, Third Floor of Healy Hall Washington, D.C.

Dana Perino, White House press secretary for President George W. Bush, will serve as keynote speaker at a National Italian American Foundation (NIAF) Public Policy Lecture Series on Tuesday, February 5 at 2:30 p.m. at Georgetown University's historic Riggs Memorial Library, located in the institution's Healy Hall. During the event, Perino will address Italian-American business executives, government officials, opinion leaders, and other Washington notables.

Promoted to press secretary on September 14, 2007, Perino is a graduate of the University of Southern Colorado, now Colorado State University-Pueblo, and is the second woman to serve in this position. Perino previously served as acting White House Press Secretary and, prior to that, Deputy Assistant to the President and Deputy Press Secretary.

Held at college campuses around the nation, the NIAF Public Policy Lecture Series showcases distinguished Italian Americans discussing their respective areas of expertise in public policy. Past speakers have included Louis Freeh, former director of the Federal Bureau of Investigation; Ben Bernanke, chairman of the Federal Reserve; Alan Greenspan, former chairman of the Federal Reserve; and Christopher Cox, chairman of the U.S. Securities and Exchange Commission.

The NIAF Public Policy Lecture Series provides a non-partisan forum in which the Foundation can contribute to public discourse on critical issues facing the nation today while highlighting prominent Italian Americans.

Press are asked to register with Elissa Ruffino, 202/939-3106, elissa@niaf.org.

To confirm attendance, contact John Marino at 202/939-3115 or jmarino@niaf.org.

NIAF is an independent, non-partisan, non-sectarian, not-for profit foundation dedicated to preserving the heritage of Italian Americans. Remarks made during NIAF Public Policy Lectures represent the view of the speaker and are not endorsed by The Foundation. To learn more about the Foundation's programs, visit www.niaf.org.