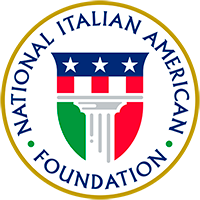 About

Join

Events

Programs

Culture

Support

Volunteerism Exchange Program for Italian Youth

FOR IMMEDIATE RELEASE

Contact:   Elissa Ruffino (NIAF) 202/939-3106 or elissa@niaf.org

---

MEDIA ADVISORY

EVENT: VOLUNTEERISM EXCHANGE PROGRAM FOR ITALIAN YOUTH

SPONSORS: The Italian Ministry of Foreign Affairs (MAE)
The National Italian American Foundation (NIAF)

WHEN: April 21 to April 28, 2008

WHERE: NIAF Headquarters
1860 19th Street NW
Washington, DC 20009

Embassy of Italy 3000 Whitehaven Street NW, Washington, DC 20008

Offices throughout the District of Columbia

The National Italian American Foundation (NIAF), the Italian Ministry of Foreign Affairs, and the Embassy of Italy are working together to increase volunteer opportunities among Italian and Italian American youth through a student exchange program in Washington, D.C. During the week of April 21-29, 2008 participants will engage in volunteer opportunities and meet prominent advocates and professionals in the field of volunteerism. Nine Italian young adults, who are actively involved in volunteer activities, will apply the information learned in Washington, D.C., to community service projects in Italy.

The Volunteerism Exchange Program begins with an orientation on Monday, April 21 at NIAF's headquarters. The following day, Earth Day, participants will meet with Betsy McFarland, Director of Communications of the Humane Society of the United States, at 10 a.m., John B. Salamone, NIAF's national executive director, at 11 a.m., and his deputy, Michael Sanzi, at noon. In the afternoon, Judith E. Heumann, director of the D.C. Department on Disability Services, and Karen Daniels, executive director of Youth Services America, will discuss additional volunteer opportunities. "Grantseeking Basics for International Organizations" and "Introduction to Foundation Directory Online" will conclude Tuesday's events.

Throughout the week, Italian and Italian American students will meet with David Premo of the Corporation for National and Community Service, and Millicent Williams, executive director of Serve DC, along with representatives from the Maryland Department of Education and the Maryland Student Service Alliance, Martha's Table, Serve DC, and the Montgomery County Volunteer Center.

Students also will tour Washington, D.C., visit the National Zoo and attend Global Youth Services Day celebrations at Burrville Elementary School on Saturday, April 26 and the Community for Creative Non-Violence on Sunday, April 27.

For a complete schedule of events, speakers and times, contact Molly Conti at 202/939-3119 or molly@niaf.org. For media inquiries, contact Elissa Ruffino at 202/939-3106 or elissa@niaf.org.

NIAF is a non-profit organization based in Washington, D.C., dedicated to preserving the heritage of Italian Americans. To learn about our programs/events, visit www.niaf.org.