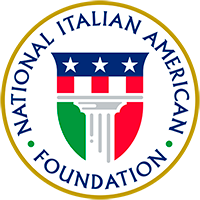 About

Join

Events

Programs

Culture

Support

Ferrero is a premier sponsor of NIAF. Learn More

Twenty University Students Receive Travel Grants To Italy Through A National Italian American Foundation Program

FOR IMMEDIATE RELEASE

Contact:   Elissa Ruffino (NIAF) 202/939-3106 or elissa@niaf.org

---

*Follow the students virtually at http://niaf.tumblr.com/

(WASHINGTON, D.C. – May 6, 2013) Twenty college students from across the nation will participate in the Ambassador Peter F. Secchia Voyage of Discovery Program, an all-expenses-paid educational and cultural initiative that sends Italian American students to Italy. Sponsored by the National Italian American Foundation (NIAF), the tour will visit Italy's Calabria region from May 26 to June 9, 2013.

For the first time, NIAF is scheduling opportunities for students to perform community service in areas of need throughout the region of Calabria.

"NIAF's Voyage of Discovery program further strengthens Italian American students' understanding of their rich cultural heritage and the many contributions Italy is making to the world," said NIAF Chairman Joseph V. Del Raso.

"The Foundation's program affords participants an opportunity to bond with other young Italian Americans, and explore and understand the land of their ancestors while learning about modern-day Italy and creating a greater awareness of Italy as a global leader. NIAF's leadership is pleased to have chosen Calabria, the Foundation's 2012-2013 Region of Honor, as this year's destination."

Now in its thirteenth year, the 14-day NIAF program will include tours of several historic cities, including Crotone, Capo Colonna, Gerace, Locri, and Tropea. Students will also tour the coast near Castella and Capo Rizzuto by sailboat with a beach stop at Sovereto. The students will see the famous Bronzes of Riaci and artifacts housed at the Palazzo della Regione. A morning excursion to Pizzo, known for its gelato, the famous Tartufo di Pizzo, is part of the itinerary. They will also visit the archaeological site of the ancient Greek colony of Sybaris and the Florense Abbey, one of the largest religious structures in Calabria. The trip will conclude with a stop to the Terrazza Panoramica di Monte Sant'Elia and a final farewell dinner.

The package, which includes round-trip airfare between the United States and Italy, accommodations, meals, guided tours and transfers, is financed by NIAF. For more information, visit www.niaf.org/voyageofdiscovery.

The National Italian American Foundation (NIAF) is a non-profit organization dedicated to preserving and promoting the heritage of Italian Americans. Visit www.niaf.org.