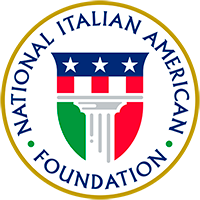 About

Join

Events

Programs

Culture

Support

Thirty-Four University Students Receive Travel Grant To Italy Through Voyage of Discovery

FOR IMMEDIATE RELEASE

Contact:   Elissa Ruffino (NIAF) 202/939-3106 or elissa@niaf.org

---

THIRTY- FOUR UNIVERSITY STUDENTS RECEIVE TRAVEL GRANT TO ITALY THROUGH VOYAGE OF DISCOVERY PROGRAM

* National Italian American Foundation Sponsors All-Expenses-Paid Trip*

(WASHINGTON, DC — June 5, 2009) Thirty-four college students from across the United States participated in the Ambassador Peter F. Secchia Voyage of Discovery program, an all-expenses-paid educational and cultural initiative that sends Italian-American students to Italy. Sponsored by the National Italian American Foundation (NIAF), this year students toured Italy's Lombardy and Liguria regions from June 3 to 13, 2009.

"The goal of NIAF's Voyage of Discovery program is to further strengthen Italian-American students' understanding of their heritage and the numerous contributions Italy is making in technology," NIAF President Joseph V. Del Raso, Esq. said.

Now in its ninth year, the nine-day NIAF program included a tour of Esaote, a bio-medical company, and the Italian Institute of Technology. Students visited FIAT's headquarters in Turin for a presentation of the new FIAT and Alfa Romeo cars. Participants toured the Istituto Marangoni, a top fashion school where Domenico Dolce of Dolce and Gabbana studied. A trip to Autogrill, S.p.A. headquarters, the world's biggest provider of food and beverage and retail services for travelers, was part of the program as well as a guided viewing of Leonardo da Vinci's masterpiece "The Last Supper" in the church of Santa Maria delle Grazie. In Milan, program participants toured Italy's leading financial daily newspaper, Il Sole 24 Ore. A question-and-answer period was conducted to further discuss politics, finance, business, culture and art with prominent columnists.

The package, which included round-trip airfare between the U.S. and Italy, accommodations, meals, guided tours and transfers, is valued at more than $2,500 and financed by NIAF. For more information, visit www.niaf.org/voyageofdiscovery.

National Italian American Foundation (NIAF) is a non-profit organization dedicated to preserving and promoting the heritage and culture of Americans of Italian descent.