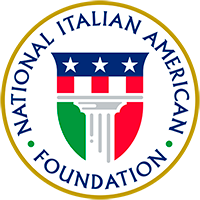 About

Join

Events

Programs

Culture

Support

The Zegna Family To be Honored for their Achievement in Fashion at Ambassador's Ball in Hollywood, FLA.

FOR IMMEDIATE RELEASE

Contact:   Elissa Ruffino (NIAF) 202/939-3106 or elissa@niaf.org

---

(Washington, D.C. — April 1, 2008) The Zegna Family, represented by Paolo Zegna, chairman of Ermenegildo Zegna Group, will accept a NIAF Special Achievement Award in Fashion, on behalf of the Zegna Family at the National Italian American Foundation (NIAF) Ambassador's Ball. The event will be held at the Westin Diplomat Resort & Spa the evening of April 4, 2008, and features a 7 p.m. cocktail reception followed by dinner and an awards program. This year's event is being hosted by Italy's Ambassador to the United States H.E. Giovanni Castellaneta and Mrs. Lila Castellaneta.

"The Zegna family name has come to symbolize the standard of tasteful style, high quality and design in fashion,"Arthur J. Furia, Esq., NIAF regional vice president for the Southeast, said. "Their collaborative work captures the imagination and familial bonds that define Italian luxury. We are proud to have the opportunity to award a true icon in the industry."

In 1910, the first Zegna wool mill was founded in Trivero, Italy by Ermenegildo Zegna, and by the end of the 1930s, the company had grown to employ more than 1,000 people. Zegna Woolen Corporation in New York was created in 1939 and Zegna exported his product to the U.S. In the 1960s, Ermenegildo's sons, Angelo and Aldo, took over management of company and helped it transition from production of fabrics to tailoring suits for men. In 1968, the family opened a factory in Novara and later expanded to Spain, Switzerland and then worldwide. In 1991, Zegna was the first luxury menswear brand to enter the Chinese market. Starting in 1999, the Zegna Group acquired Lanerie Agnona S.p.A.

September 2002 established a 50-50 joint venture with the Salvatore Ferragamo Group named ZeFer to develop a footwear and leather goods business. In February 2006, Zegna announced a long-term agreement with stylist Tom Ford, entitled The Tom Ford Collection, which debuted in Spring 2007. The family's fourth generation, with cousins Paolo Zegna as Chairman and Ermenegildo Zegna as CEO, has focused on a retail development strategy that today includes 550 stores worldwide. They are also working to ensure the continuity of Ermenegildo's philosophy, which includes a respect for nature and community. Established in 2000, the Foundazione Zegna strives to support projects and research in environmental, social, cultural and scientific fields under the leadership of Anna Zegna.

During the Ambassador's Ball, NIAF will pay tribute to prominent individuals, several of whom are Florida residents. Eros Ramazzotti, one of Italy's most popular singers and songwriters, will receive a NIAF Special Achievement Award in Music. He will also perform at the Ball.

Joseph C. Amaturo, general partner with the Amaturo Group Ltd., will receive a NIAF Special Achievement Award for Humanitarian Services; Joe Natoli, senior vice president and CFO of the University of Miami, will receive a NIAF Special Achievement Award for Business; Frank R. Nero, president and CEO of the Beacon Council, will receive the Foundation's Special Award for Public Service; Camillo Ricordi, M.D., professor of surgery and bioengineering and director of the Diabetes Research Institute at the University of Miami, will receive a NIAF Special Achievement Award in Medicine and John F. Scarpa, co-founder of American Cellular Network Corporation, will receive a NIAF Special Achievement Award for Entrepreneurial Spirit.

For more information on the Ambassador's Ball visit www.niaf.org/ambassador

NIAF is a non-profit organization based in Washington, D.C., dedicated to preserving the heritage of Italian Americans. To learn about our programs/events, visit www.niaf.org.