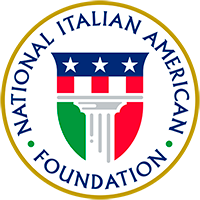 About

Join

Events

Programs

Partnerships

Culture

The National Italian American Foundation Awards Seventeen Students Travel Grants to Italy

FOR IMMEDIATE RELEASE

CONTACT:
Danielle DeSimone
National Italian American Foundation
202-939-3122
ddesimone@niaf.org

---

(Washington, D.C. – June 20, 2018) Seventeen university students from across the nation will participate in the 2018 Ambassador Peter F. Secchia Voyage of Discovery Program, an all-expenses-paid educational and cultural initiative sponsored by the National Italian American Foundation (NIAF) that takes Italian American students to Italy each summer. This year's tour will send students to Puglia, NIAF's 2018 Region of Honor, June 19-28.

The program aims to help strengthen the Italian American identity by bonding young Italian Americans to Italy's culture and heritage through educational tours, museum visits and meetings with local government officials. Students also engage in a community service project further strengthening the ties between the countries.

"The Ambassador Peter F. Secchia Voyage of Discovery Program provides a unique and memorable experience for young adults visiting Italy for the first time. During their travels, these young people learn the historical significance of the relationship between Italy and the United States and the many contributions Italy has made to our nation and the world," said Linda R. Carlozzi, co-chair of the Foundation's scholarships and grants committee. "The Voyage of Discovery is the experience of a lifetime. The bond these students forge with each other, and with Italy, will help them gain an understanding of their heritage and a pride in preserving that heritage for the next generation."

"The Voyage of Discovery is our most precious program offered at NIAF. We have the opportunity to send several young Italian Americans to the country of their roots for the very first time," said Dr. John P. Rosa, co-chair of NIAF's scholarships and grants committee. "The region of Puglia is one of the most storied regions of Italy. The heel of the boot is fixed along the Mediterranean with beauty and history of unending proportions."

"For young Italian Americans who have never been to Italy, the Voyage of Discovery is a life-changing experience. Not only do they immerse themselves in the culture of the land of their ancestors, but they do it all alongside other young Italian Americans – through this, they create bonds and friendships that last a lifetime," said Gabriella Mileti, NIAF program manager of government affairs and community outreach.

Now in its 19th year, the 2018 program includes visits to Ostuni, Bari, Lecce and UNESCO World Heritage Sites such as Alberobello. They will meet with local historians and artisans, as well as participate in a day of service and in local festivals. The students will also meet with members of the NIAF Board of Directors in Polignano a Mare, which coincides with the Board's Mission to Italy in Puglia.

While serving as the United States Ambassador to Italy from 1989-1993, Ambassador Peter F. Secchia met many college students who were traveling to Italy for the first time. He was deeply moved by the look that he saw on so many young Italian American students' faces when they first experienced the wonders that Italy has to offer. Recognizing the lifelong impact that a trip to Italy has on these students, in 1999 Ambassador Secchia proposed that NIAF create a program to send young Italian American students on their first trip to Italy so they too could truly explore their heritage and experience the land of their ancestors.

NIAF is proud to administer the Ambassador Peter F. Secchia Voyage of Discovery Program which includes round-trip airfare between the United States and Italy, accommodations, meals, guided tours and a service opportunity. For more information on the program, please visit www.niaf.org/programs/voyage-of-discovery/.

And be sure to follow the students on their travels through Puglia, starting June 20, at http://niaf.tumblr.com/.

---

The National Italian American Foundation (NIAF) is a non-profit, non-partisan organization dedicated to preserving, promoting and protecting the Italian American heritage and culture. To learn more about the Foundation and become a member, please visit www.niaf.org.