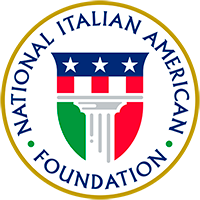 About

Join

Events

Programs

Culture

Support

Telecommunications Leader Gabriel Battista Joins National Italian American Foundation Borad of Directors

FOR IMMEDIATE RELEASE

Contact:   Elissa Ruffino (NIAF) 202/939-3106 or elissa@niaf.org

---

(Washington, DC – March 19, 2008) Gabriel A. Battista, former executive chairman of Talk America, has been elected to the Board of Directors of the National Italian American Foundation (NIAF). The election was held March 14 during the Foundation's board meeting at the Embassy of Italy in Washington, D.C.

"Gabe's vast experience and extensive knowledge of the media and communications industry is a welcome addition to NIAF's leadership. His presence strengthens our board," NIAF Chairman Dr. A. Kenneth Ciongoli said.

Battista's experience in telecommunications spans more than four decades. He has served on the board of six publicly traded companies and recently engineered the sale of Talk America to Cavalier Telephone, LLC. He also served as president, chairman, and CEO of Talk America for six years, transforming the company into a profitable telecommunications provider.

His career began with General Electric as a senior manager. He later served as president of Sprint's Eastern Group. In 1991, he joined Cable & Wireless, Inc. as president and became the CEO of North America. Battista is credited with leading the company's development of a global Internet infrastructure. He joined Network Solutions, Inc. in 1996, as the company's CEO. At Network Solutions, Inc. he led the company's initial public offering on the NASDAQ in 1997.

Battista received electrical engineering degrees from Villanova University and Drexel University, and an MBA from Temple University. Today, he serves on the board of trustees for Capitol College and American University of Rome. He is a member of the board of directors for Sentrillion Inc., TEOCO, a software company, and the Network Alliance. In 2004, Ernst & Young named Battista the Greater Washington Area Communications Entrepreneur of the Year.

Current members of the NIAF Board of Directors include some of the country's top business leaders, including Ben Cammarata, chairman of TJX Companies, Inc.; Rocco B. Commisso, chairman and CEO of Mediacom Communications Corporation; Mario J. Gabelli of Gabelli Asset Management, Inc.; and James J. Schiro, CEO of Zurich Financial Services.

Other newly elected NIAF board members are: Juanita Campitelli, NIAF advocate; Robert E. Carlucci, founder and owner of R&R Ventures; Kenneth G. Langone, co-founder of Home Depot and president and founder of Invemed Associates Inc.,; John P. Rosa, chiropractor and community organizer; John F. Scarpa, co-founder of American Cellular Network Corporation; and Michael A. Zampardi, business executive and former Senior Managing Director at Bear Stearns.

The National Italian American Foundation (NIAF) is a non-profit organization based in Washington, D.C., dedicated to preserving the heritage of Italian Americans. Visit www.niaf.org.