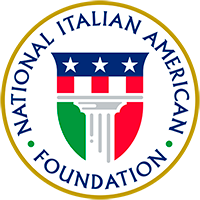 About

Join

Events

Programs

Culture

Support

Teacher of the Year Award Presented at NIAF Annual Convention Weekend in Nation's Capital

FOR IMMEDIATE RELEASE

Contact:   Elissa Ruffino (NIAF) 202/939-3106 or elissa@niaf.org

---

TEACHER OF THE YEAR AWARD PRESENTED AT NIAF ANNUAL CONVENTION WEEKEND IN NATION'S CAPITAL **Virginia Educator Rosa Motta to Receive Award**

(WASHINGTON, D.C. – October 8, 2008) Rosa Motta, a teacher of Italian language at Maury High School in Norfolk, Va., is the recipient of the sixth annual National Italian American Foundation (NIAF) Teacher of the Year Award. Motta will be recognized at NIAF's 33rd Anniversary Awards Convention Weekend, held October 17-18 at the Hilton Washington & Towers in Washington, D.C.

The NIAF Teacher of the Year Award honors an educator at the elementary or secondary level who has shown dedication to teaching Italian and demonstrates an ability to inspire a love of this topic in students of any background.

"Ms. Motta has had a tremendous impact on the students in Norfolk. She is responsible for initiating the dual-enrollment program that allows the students to receive college credit while studying Italian in high school," said Lisa Harris, a senior coordinator for foreign language in Norfolk Public Schools.

Motta will receive a continuing education stipend for the study of a specialized course designed for foreign teachers of the Italian language, "Corso di Aggiornamento per Insegnanti All'Estero" (Refresher Course for Foreign Teachers), during summer 2009.


Rosa Motta, a teacher of Italian language at Maury High School in Norfolk, Va.

Since 1994, Motta has taught Latin at Maury High School. She began teaching Italian as a volunteer at an after-school enrichment program that became so popular it was attended by other Maury faculty. In 2003, Motta applied for and successfully received funding through a NIAF Italian Language Grant to help shape the program to its present form. Today Maury High School offers AP Italian classes and has an Italian Club made possible by Motta's work.

During NIAF's convention weekend, the Foundation will host Piazza d'Italia, a two-day exhibition of Italy's Best, and a Celebrity Auction and Luncheon. NIAF will host three conferences: "The Presidential Candidates' Perspectives on the Future of Healthcare in America," "Energy: America's Challenge of the 21st Century," and "From Dante to Benigni: Italian Language and Culture in American Schools."

For more information about NIAF's Italian Language and Culture Teacher of the Year Program, visit www.niaf.org/programs/teacheroftheyear/index.asp

The National Italian American Foundation (NIAF) is a non-profit organization based in Washington, D.C., dedicated to preserving the heritage of Italian Americans. Visit www.niaf.org.