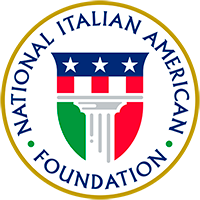 About

Join

Events

Programs

Culture

Support

Ferrero is a premier sponsor of NIAF. Learn More

Stars Shine at NIAF Gala-Giuliana Rancic and Danny Devito Headline List

FOR IMMEDIATE RELEASE Contact:   Elissa Ruffino (NIAF) 202/939-3106 or elissa@niaf.org

---

*Celebrities include Lidia Bastianich, Joe Pantoliano, Mike Piazza* 

(WASHINGTON, DC – October 19, 2010) Giuliana DePandi Rancic, anchor and managing editor of E! News and star of the Style Network show "Giuliana & Bill," Danny DeVito, Golden Globe and Emmy Award-winning actor, Lidia Bastianich, noted chef, Mike Piazza, 12-time MLB all-star and actorsMichael Badalucco, Dion, Linda Fiorentino, Joe Pantoliano, Antonio Sabato, Jr. and Annabella Sciorra are among the celebrities at the National Italian American Foundation's (NIAF) 35th Anniversary Awards Gala.

Rancic will emcee the Foundation's annual black-tie event on Saturday, October 23, 2010 at the Washington Hilton before more than 3,000 guests from the United States and Italy. DeVito will present honoree Aurelio De Laurentiis, Italian film producer and president of SSC Napoli soccer club, with the NIAF United States-Italy Friendship Award. DeVito is also a recipient of the Foundation's 1993 Special Achievement Award in Arts and Entertainment.

John Podesta, president and CEO for the Center for American Progress, will present honoree Dott.Fulvio Conti, CEO of ENEL S.p.A., with the NIAF Special Achievement Award in International Business.

Prominent Washingtonians including Hon. Samuel A. Alito, Jr., Supreme Court Justice, Jim Messina, White House deputy chief of staff, General Peter Pace, former chairman of the Joints Chiefs of Staff Hon. Nancy Pelosi, Speaker of the U.S. House of Representatives and Hon. Giuliomaria Terzi di Sant' Agata, Italy's ambassador to the U.S. will also attend the gala.

Honorees joining the notables include Dott. Fulvio Conti, CEO of ENEL S.p.A.; Tom Izzo, head coach of men's basketball at Michigan State University; Christopher J. Nassetta, president & CEO of Hilton Worldwide; Dr. Thomas M. Scalea, physician-in-chief at the University of Maryland R Adams CowleyShock Trauma Center; and Joe Uva, president and CEO of Univision Communications, Inc.

During NIAF's convention weekend, actor and performer Robert Davi will present "Davi Sings Sinatra: A Tribute to Sinatra, The Great American Songbook and America" on Friday evening in the International Ballroom. Tickets to Saturday's gala begin at $400 per person. Proceeds benefit NIAF's educational programs. For tickets or sponsor information, contact Jerry Jones at 202/387-0600 or jerry@niaf.org, or register online at www.niaf.org.

The National Italian American Foundation (NIAF) is a non-profit organization dedicated to preserving and promoting the heritage and culture of Americans of Italian descent.