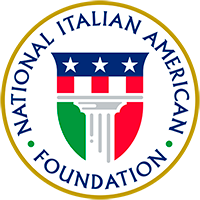 About

Join

Events

Programs

Culture

Support

Sergio Caputo To Perform at West Coast Gala

FOR IMMEDIATE RELEASE

Contact:   Elissa Ruffino (NIAF) 202/939-3106 or elissa@niaf.org

---

SERGIO CAPUTO TO PERFORM AT WEST COAST GALA

(Washington, DC- May 22, 2009) Sergio Caputo, international recording artist, composer and guitarist, will perform at the National Italian American Foundation's (NIAF) West Coast Gala on May 27, 2009 in San Francisco. Held at The Fairmont San Francisco, the gala begins with a cocktail reception at 6 p.m. followed by an awards program, live auction and dinner.


Sergio Caputo, International Recording Artist, Composer and Guitarist

During the gala, NIAF will honor philanthropists John and Romana Bracco who will receive a NIAF Special Achievement Award in Humanitarian Service. NIAF Special Achievement Awards in Business and Technology will be presented to captains of industry Federico Faggin, chairman emeritus of Synaptics, Inc., Giacomo Marini, founder and managing director of Noventi Ventures and Pierluigi Zappacosta, chairman of Digital Persona, Inc. and Faro Ventures (Italy).

Caputo began his musical career more than two decades ago in Europe. His style of jazz and Latin infused popular music defined a new genre of musical style. He has recorded 15 albums and numerous chart-topping hits released by major record labels. Caputo has collaborated with artists including Dizzy Gillespie, Lester Bowie, Tony Scott and Danilo Rea.

NIAF also will host a private dessert and wine reception with Academy Award-winning actor and director Roberto Benigni to welcome him to San Francisco immediately following his U.S. stage debut of his critically acclaimed one-man show "TuttoDante" on May 26 at Davies Symphony Hall. NIAF previously honored Benigni at its 28th Anniversary Awards Gala in Washington, D.C., where he received a Special Achievement Award in Entertainment.

Jeffrey M. Capaccio, Esq., NIAF vice president for the far west region, will serve as dinner chairman. Sportscaster Tony Bruno, a guest commentator at ESPN-affiliate KNBR 680 and host of the national sports radio show "Into The Night With Tony Bruno," is this year's master of ceremonies.

Gala tickets begin at $250 per person. For sponsorship and ticket information, contact Carolyn Laurenzano at 202/939-3114 or carolyn@niaf.org.

Media Contact: Elissa Ruffino at 202/939-3106 or elissa@niaf.org.

The National Italian American Foundation (NIAF) is a non-profit organization dedicated to preserving and promoting the heritage of Italian Americans.