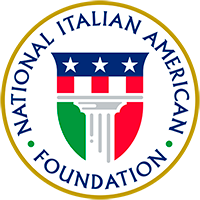 About

Join

Events

Programs

Culture

Support

Purchase a Magnifica Class Ticket on Alitalia and Receive a $500 Voucher for Future Travel

FOR IMMEDIATE RELEASE

Contact:   Elissa Ruffino (NIAF) 202/939-3106 or elissa@niaf.org

---

*Offer valid April 1 to June 30, 2008 at www.niaf.org/alitalia*

(WASHINGTON, D.C. – April 16, 2008) Alitalia Airlines is offering a $500 voucher with the purchase of a Magnifica Class ticket beginning April 1 through June 30, 2008 which can be used toward the purchase of a future Alitalia transatlantic trip from any of the airlines' United States gateways to any of Alitalia's 24 destinations in Italy. Visit www.niaf.org/alitalia to receive more information.

Alitalia provides daily nonstop service to Rome, Italy from Boston, Chicago, Miami, and New York (EWR and JFK). Beginning June 1, 2008, Alitalia will introduce nonstop service between Los Angeles and Rome, the only nonstop service between California and Italy.

NIAF is a non-profit organization based in Washington, D.C., dedicated to preserving the heritage of Italian Americans. To learn about our programs/events, visit www.niaf.org.