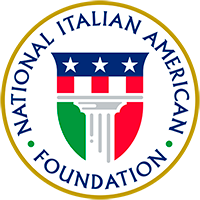 About

Join

Events

Programs

Culture

Support

Pro Basketball Player Brandon Jennings Donates $50,000 To NIAF/Abruzzo Relief Fund

FOR IMMEDIATE RELEASE

Contact:   Elissa Ruffino (NIAF) 202/939-3106 or elissa@niaf.org

---

(WASHINGTON, D.C. — April 16, 2009) Brandon Jennings, a 19-year-old American professional basketball player for Lottomatica Roma in Italy's Lega A1 Euroleague, will donate $50,000 to the National Italian American Foundation's (NIAF)/Abruzzo Relief Fund. Immediately following the news of the earthquake, the Foundation established a special NIAF/Abruzzo Relief Fund to help the victims and their families who perished from the earthquake in the town of L'Aquila and other small towns in central Italy's region of Abruzzo.

"After living in Rome this year, my family has found a second home. When I heard about the devastation of the earthquake I knew I had to do something," Jennings said. "Growing up in Southern California, I am no stranger to earthquakes and after seeing on television and on the internet how many people died and how many families lost everything, I wanted to do my part," Jennings added.


Brandon Jennings
Photo by: http://www.virtusroma.it

"It's extraordinary to see a young man who is new to Italy respond so quickly and reach out with such a generous donation to make a difference in the lives of so many of those families that are suffering from the devastating earthquake," NIAF Acting Chairman Jerry Colangelo said.

Jennings forwent college to begin his professional basketball career in Rome, Italy. He was the 2008 Naismith Male Player of the Year, 2008 Parade Magazine Player of the Year, 2008 EA Sports Player of the Year, 2007-08 MaxPreps National Player of the Year, a 2008 McDonald's All-American and the 2008 number one ranked high school senior by ESPN. He attended high school at Oak Hill Academy in Virginia where he averaged 32.7 points, 7.5 assists, 5.1 rebounds and 5.0 steals in his senior season. A native of Compton, California, Jennings now resides in Rome with his mother Alice Knox and his 13-year-old brother, Terrence Phillips.

Individuals, corporations and foundations who wish to donate to the NIAF/Abruzzo Relief Fund can make their donations online at www.niaf.org/relief. All donations are tax deductible. For more information about NIAF's efforts in L'Aquila and its neighboring towns, visit www.niaf.org/relief for the latest updates.

The National Italian American Foundation (NIAF) is a non-profit organization dedicated to preserving and promoting the heritage and culture of Americans of Italian descent.