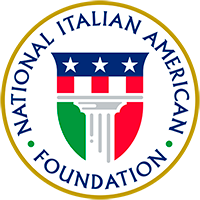 About

Join

Events

Programs

Culture

Support

President Obama Lauds NIAF, State Department Efforts in L'aquila Reconstruction

FOR IMMEDIATE RELEASE

Contact:   Elissa Ruffino (NIAF) 202/939-3106 or elissa@niaf.org

---

PRESIDENT OBAMA LAUDS NIAF, STATE DEPARTMENT EFFORTS IN L'AQUILA RECONSTRUCTION

(Rome, Italy – July 8, 2009) While speaking to members of the press during a meeting with Italian President Giorgio Napolitano in Rome, U.S. President Barack Obama recognized the National Italian American Foundation's support of reconstruction efforts in L'Aquila, a city devastated by an earthquake in Italy's region of Abruzzo earlier this year.

President Obama specifically noted joint efforts by NIAF and the U.S. government, coordinated through a recently formed public-private partnership, to raise funds for the University of L'Aquila and its displaced students.

"Obviously our hearts were broken by the death and destruction that took place after the earthquake. And I'm very pleased that the United States, like many other countries, will be contributing to help the rebuilding process," Obama said while addressing journalists at the Quirinale Palace. "In fact, we have, along with the National Italian American Foundation, already identified projects to help rebuild facilities at the University of L'Aquila and to provide scholarships and summer programs."

The U.S. State Department and NIAF announced the formation of this public-private partnership on May 27, 2009, combining their strengths to provide a generous American response to the people of Abruzzo. Through NIAF's fundraising efforts, the partnership will help displaced University of L'Aquila students and address the academic institution's educational and human resource needs including the possible reconstruction of university facilities. The partnership also will provide a package of scholarships and strategic use of existing State Department exchanges, all while helping orchestrate appropriate relief efforts with civic programs in L'Aquila.

"We are gratified that President Obama has noted the efforts of NIAF and the State Department on behalf of our friends in their time of need," said Foundation President Joseph V. Del Raso, Esq. in response to the President's comments. "The generosity of those who have responded is appreciated and we look forward to continuing our efforts to reach our final goal of providing the needed help to the students of the University of L'Aquila."

Following today's press conference in Rome, President Obama traveled to L'Aquila for the Group of Eight (G-8) summit, where he was able to view the earthquake's destruction first-hand with Prime Minister Silvio Berlusconi.

For more information, visit www.niaf.org/relief/Relief_info.asp, call 202-387-0600 or e-mail information@niaf.org.

The National Italian American Foundation (NIAF) is a non-profit organization dedicated to preserving and promoting the heritage and culture of Americans of Italian descent.