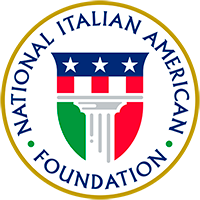 About

Join

Events

Programs

Culture

Support

Piazza D'italia Returns To Nation's Capital During NIAF Convention Weekend in October

FOR IMMEDIATE RELEASE

Contact:   Elissa Ruffino (NIAF) 202/939-3106 or elissa@niaf.org

---

*Now Accepting Exhibit Space Reservations*

(WASHINGTON, D.C. – August 19, 2008) Following the success of last year's Piazza d'Italia, the National Italian American Foundation (NIAF) is now accepting exhibit space reservations for this year's two-day Best of Italy exhibition. The 2008 Piazza d'Italia will be held October 17-18, 2008 during the NIAF Annual Convention and Gala Weekend at the Hilton Washington & Towers in Washington, D.C. Last year's special Piazza d'Italia events included wine tastings, cooking demonstrations, and luxury automobile showcases. This year, the best of Italian food, wine, culture, and travel will be on display.

Piazza d'Italia is sponsored by NIAF and the Italian Ambassador to the United States, Giovanni Castellaneta, in cooperation with the Italian Trade Commission and the Italian Government Tourist Board.

Exhibitor information, past participants and photos, floor plans, travel information, and exhibit space request forms can be found on the NIAF Web site, www.niaf.org/piazza. For more information, contact Kristi Pappalardo at 202/939-3109 or kristina@niaf.org.

NIAF is a non-profit organization based in Washington, D.C., dedicated to preserving the heritage of Italian Americans. To learn about our programs/events, visit www.niaf.org.