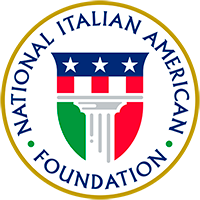 About

Join

Events

Programs

Culture

Support

Piazza D'italia-Best of Italy Exhibition at NIAF Convention in Nation's Capital

FOR IMMEDIATE RELEASE

Contact:   Elissa Ruffino (NIAF) 202/939-3106 or elissa@niaf.org

---

PIAZZA D'ITALIA- BEST OF ITALY EXHIBITION AT
NIAF CONVENTION IN NATION'S CAPITAL
*Free Wine Tastings, Cooking Demonstrations, Musical Performances*
**Celebrity Guests to Attend**

(WASHINGTON, D.C. – September 26, 2008) Following the success of last year's Piazza d'Italia, the National Italian American Foundation (NIAF) will again host a two-day best of Italian food, wine, culture and travel exhibition as part of the NIAF's 33rd Anniversary Awards Convention Weekend. Piazza D' Italia will be held on Friday, October 17 from 9 a.m. to 5 p.m. and on Saturday, October 18 from 9 a.m. to noon at the Hilton Washington & Towers in Washington, D.C. Piazza d'Italia is free and open to the public.

One of the highlights of the exhibition will be a wine bar showcasing the best of Luca Maroni's Italian wines. Wines will be available from various regions throughout Italy. Speaker Nancy Pelosi will sign copies of her latest book "Know Your Power: A Message to America's Daughters" at 10:30 a.m. on Saturday, October 18 in the Piazza. Exhibitors include Mike's Deli, Snaidero Kitchen Display, and Pollio Cheese. Vendors will offer samples of olive oils, cheeses, gelato, pastries, and display top-of-the-line products from Italy.

This year there will be a cooking demonstration with Filippo and the Chef at the Snaidero Kitchen Display.

Additionally, guests can attend a public policy conference "The Presidential Candidates' Perspectives on the Future of Healthcare in America" on Friday, October 17 from 2:30 to 4 p.m. and a luncheon with keynote speaker from noon to 2:30 p.m. On Saturday, October 18, there will be a celebrity auction and luncheon from 11 a.m. to 2 p.m., a public policy conference "Energy: America's Challenge of the 21st Century" and a conference "From Dante to Benigni: Italian Language and Culture in American Schools." Both conferences are from 2:30 to 4:30 p.m. Piazza d'Italia is sponsored by NIAF and the Italian Ambassador to the United States, Giovanni Castellaneta, in cooperation with the Italian Trade Commission and the Italian Government Tourist Board. Exhibitor information, photos, floor plans, travel information, and exhibit space request forms can be found on the NIAF Web site, www.niaf.org/piazza.

For more information, contact Kristi Pappalardo at 202/939-3109 or kristina@niaf.org. For events and ticket information for NIAF's 33rd Anniversary Awards Convention Weekend, visit www.niaf.org.

NIAF is a non-profit organization based in Washington, D.C., dedicated to preserving the heritage of Italian Americans. To learn about our programs/events, visit www.niaf.org.