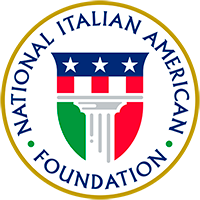 About

Join

Events

Programs

Culture

Support

Oldest Science Academy in the World To be Honored at NIAF Gala in Washington, D.C.

FOR IMMEDIATE RELEASE Contact:   Elissa Ruffino (NIAF) 202/939-3106 or elissa@niaf.org

---

**Giovanni Ferrero and Letizia Moratti as Honorees**

*Italy's Region of Calabria is 2012 Region of Honor*

(WASHINGTON, D.C. – September 25, 2012) The Accademia Nazionale dei Lincei, the oldest science academy in the world, will be honored at the National Italian American Foundation's (NIAF) 37th Anniversary Awards Gala in Washington, D.C. President Lamberto Maffei, on behalf of the Academy will receive the NIAF Special Recognition for Academic Contributions on October 13, 2012, at the Washington Hilton. The black-tie event begins with a 6 p.m. reception followed by dinner and an awards ceremony.

Honorees from Italy joining the Accademia Nazionale dei Lincei include Giovanni Ferrero, Chief Executive Officer of the Ferrero Group, one of the largest confectionary groups in the world and Letizia Moratti, President of Friends of San Patrignano, the largest rehabilitation center for drug abuse in Europe. Ambassador Francesco Paolo Fulci will accept the award on behalf of Ferrero.

NIAF will also honor Geno Auriemma, Head Coach of the Gold Medal-winning USA Basketball Women's National Team and Head Women's Basketball Coach at the University of Connecticut; Mark Del Rosso, Executive Vice President and Chief Operating Officer of Audi of America; and Ralph Izzo, Chairman, President and CEO of the Public Service Enterprise Group Incorporated (PSEG).

The Accademia Nazionale dei Lincei, founded in 1603 by Federico Cesi, is known as the oldest science academy in the world. It is located in Rome, Italy. One of its first members was Galileo Galilei. Through its scholarly mission, it coordinates, integrates and disseminates scientific findings and research to promote cultural unity and universality throughout the world. Additionally, the Accademia organizes national and international conferences, meetings and seminars; confers awards and grants; publishes reports; and provides advice to public institutions.

The NIAF gala is one of the premier annual events in the nation's capital, attracting more than 2,000 guests from the United States and Italy. Tickets to Saturday's gala begin at $400 per person. Proceeds benefit NIAF's educational programs. For tickets or sponsor information, contact Jerry Jones at 202/939-3102 or jerry@niaf.org, or register online at www.niaf.org/gala.

The National Italian American Foundation (NIAF) is a non-profit organization dedicated to preserving and promoting the heritage and culture of Americans of Italian descent.