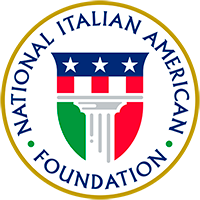 About

Join

Events

Programs

Culture

Support

Official Statement on the Passing of Singer and Television Host al Alberts

FOR IMMEDIATE RELEASE

Contact:   Elissa Ruffino (NIAF) 202/939-3106 or elissa@niaf.org

---

OFFICIAL STATEMENT ON THE PASSING OF SINGER AND TELEVISION HOST AL ALBERTS

Attribute to the National Italian American Foundation (NIAF) President Joseph Del Raso, Esq. and Senior Vice President Matthew DiDomenico, Sr.

On behalf of the National Italian American Foundation Board of Directors, we are deeply saddened by the death of Al Alberts, an Italian-American legend, who passed away Friday in his home in Arcadia, Florida after complications from kidney failure.

A local Philadelphia television legend, Alberts rose to fame in the 1950s as one of the founders of "The Four Aces" with hits that include "Three Coins in the Fountain," "Stranger in Paradise" and "Love Is a Many Splendored Thing." In 1968 he started a television program with his wife Stella Zippi entitled "Al Alberts' Showcase" that featured a panel of local children. He also helped launch the careers of performers including Teddy Pendergrass, Sister Sledge and Jarrod Spector.

Known as "Uncle Al" by Philadelphians, Alberts was born Al Albertini in Chester, Pennsylvania. He graduated from South Philadelphia High School and went to Temple University.

On a personal note, Al was a great entertainer who loved America's youth and showcased their many talents. His enormous heart and inspiring smile will be remembered for decades here in Philadelphia.

Washington, D.C.
December 2, 2009

The National Italian American Foundation (NIAF) is a non-profit organization based in Washington, D.C., dedicated to preserving the heritage of Italian Americans. Visit www.niaf.org.