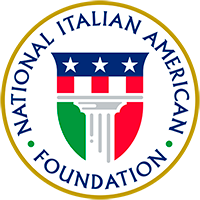 About

Join

Events

Programs

Partnerships

Culture

NIAF Welcomes New Board Members

FOR IMMEDIATE RELEASE

CONTACT:
Natalie Wulderk
nwulderk@niaf.org
+1-202-939-3117

---

(Washington, D.C. – July 14, 2020) The National Italian American Foundation (NIAF) is proud to announce the following have been nominated and elected to serve on the NIAF Board of Directors:

Janet Cafaro, Philanthropist; Joseph V. Del Raso, Esq., Partner, Troutman Pepper; Daniel M. DiLella, President and CEO, Equus Partners, Ltd.; Joseph Gulino, Esq., Assistant Managing Partner, DRRT; Frank J. Mattei, Tax Partner, KPMG LLP; Frank D. Morogiello, Lead Partner, Caldwell Partners; Dino Petrongolo, Owner, AP Construction; Vittorio Puppo, President and CEO, Bracco Diagnostics Inc.; Carl Schramm, Ph.D., Author, Economist and Professor; and Kraig Siracuse, Senior VP, Washington Operations, Bell Helicopters.

Inaugurated in April 2020, the newest members of the NIAF Board of Directors will serve a minimum four-year term from 2020 to 2024.

In addition, George Simeone, Deloitte & Touche LLP, was appointed to the NIAF Board of Officers as the Foundation's Treasurer; and Maria Bartiromo, Anchor, FOX Business Network, is now a Board Officer serving in the position of At-Large Member of the Executive Committee.

NIAF serves as the country's premier Italian American organization comprising men and women leaders from business, government, industry and science. The Foundation's mission is to honor our heritage as we empower the next generation of Italian American leaders. NIAF awards significant grants and scholarships to outstanding young Italian Americans annually. We support Italian language studies and Italian American clubs on college campuses across the country. Through NIAF's Voyage of Discovery program, we make it possible for Italian American students to connect to their heritage and roots in Italy. NIAF also advocates for the Italian American community on Capitol Hill; and serves as a bridge for strengthening the governmental, economic and cultural ties between the United States and Italy.

"We are proud to welcome these outstanding leaders to the Board of Directors," said NIAF Chairman Patricia de Stacy Harrison.

To view NIAF's Board of Directors, visit: https://www.niaf.org/about/niaf-board-of-directors/. To view NIAF's Board of Officers, visit: https://www.niaf.org/about/niaf-board-officers/.

---

The National Italian American Foundation (NIAF) is a non-profit, non-partisan organization dedicated to preserving, promoting, and protecting the Italian American heritage and culture. To learn more about the Foundation and become a member, please visit www.niaf.org.