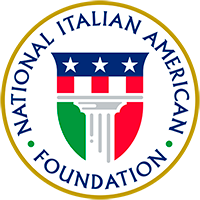 About

Join

Events

Programs

Partnerships

Culture

NIAF to Honor Dr. Anthony S. Fauci in 2020 with Leonardo da Vinci Award

FOR IMMEDIATE RELEASE

CONTACT:
Natalie Wulderk
nwulderk@niaf.org
+1-202-939-3117

---

(Washington, D.C. – June 16, 2020)

The National Italian American Foundation (NIAF) is proud to announce that NIAF's prestigious 2020 Leonardo da Vinci Award for Leadership in Health and Science will be presented to Dr. Anthony S. Fauci, Director of the National Institute of Allergy and Infectious Diseases (NIAID) and a member of the President's Coronavirus Task Force. The award will be presented in October 2020 on behalf of the National Italian American Foundation's Board of Directors—to recognize Dr. Fauci's years of extraordinary service to our country and for his work to help our nation meet the challenge of COVID-19.

Dr. Fauci received his medical degree from Cornell University Medical College, graduated at the top of his class in 1966, and completed his internship and residency at The New York Hospital-Cornell Medical Center. In 1968, Dr. Fauci joined the National Institutes of Health (NIH) as a clinical associate in the Laboratory of Clinical Investigation (LCI) at the National Institute of Allergy and Infectious Diseases (NIAID). In 1984, Dr. Fauci became Director of NIAID—the position that he still holds.

Over the course of his career, Dr. Fauci has made seminal contributions to the understanding of how HIV destroys the body's defenses leading to its susceptibility to deadly infections. In addition, he has made many contributions to basic and clinical research on the pathogenesis and treatment of immune- mediated and infectious diseases. He helped pioneer the field of human immunoregulation by making important basic scientific observations that underpin the current understanding of the regulation of the human immune response.

As a physician with the National Institutes of Health (NIH) of the United States, Dr. Fauci has served the nation's commitment to public health for more than 50 years. He was appointed director of the National Institute of Allergy and Infectious Diseases (NIAID) in 1984 and has advised six presidents on HIV/AIDS and many other domestic and global health issues. He has been at the forefront of U.S. efforts to contend with viral diseases like HIV, SARS, the 2009 swine flu pandemic, MERS, Ebola, and the new COVID-19. In January 2020, Dr. Fauci was one of the leading members of the President's Coronavirus Task Force addressing the 2019–20 coronavirus pandemic in the United States.

He serves on the editorial boards of many scientific journals; and has been the author, coauthor or editor of more than 1,300 scientific publications, including several textbooks. He also has received 45 honorary doctoral degrees from universities in the United States and abroad.

"Dr. Fauci, whose grandparents were Italian immigrants from Sciacca, Sicily, and Naples, is very proud of his Italian American heritage and credits his heritage with the values that guide him today," said NIAF Chairman Patricia de Stacy Harrison. "He was born in Brooklyn, N.Y., to Stephen and Eugenia Fauci who together ran the neighborhood pharmacy. He recalls Sunday dinners after Catholic mass fondly: 'My very best memories as a child are of the house being full with aunts, cousins and uncles with a table of good food.' We look forward to honoring Dr. Fauci for his leadership, his extraordinary contribution to lifesaving health research and to celebrating our shared Italian American heritage and values with him in October."

Dr. Fauci will be presented with an original sculpture of Leonardo da Vinci, created and executed by Dante Mortet, a sixth-generation sculptor whose family began making chalices for the Pope 120 years ago. Mortet's artwork is created in his studio in the heart of Rome. Collectors include Robert De Niro, Quentin Tarantino, Samuel L. Jackson, Martin Scorsese, and Angelica Houston, to name a few.

In honor of Dr. Fauci, The National Italian Foundation will create an annual scholarship for an Italian or Italian American researcher in the area of infectious disease.

NIAF continues to respond to needs connected to the COVID-19 pandemic and has helped to address the critical situation in Italy and America.

Updates will be made available at www.niaf.org.

---

The National Italian American Foundation (NIAF) is a non-profit, non-partisan organization dedicated to preserving, promoting, and protecting the Italian American heritage and culture. To learn more about the Foundation and become a member, please visit www.niaf.org.