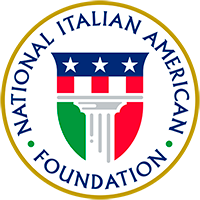 About

Join

Events

Programs

Culture

Support

Ferrero is a premier sponsor of NIAF. Learn More

NIAF Regional Vice President Vincenzo Marra To Receive

FOR IMMEDIATE RELEASE

Contact:   Elissa Ruffino (NIAF)  202/939-3106202/939-3106 or elissa@niaf.org

---

(WASHINGTON, DC – Updated September 24, 2001)
Due to the tragedy that has struck our city and nation, the Italian Welfare League has postponed and rescheduled its Autumn in New York Luncheon and Fashion Show to Saturday, October 27th at 11 a.m. The Luncheon and Fashion Show will be held at the Plaza Hotel, 59th Street and Central Park South, New York City. All proceeds from the luncheon will be donated to assist the victims of the tragedy at the World Trade Center.

Vincenzo Marra, National Italian American Foundation (NIAF) regional vice president for the Greater New York Area, and president of Italian Beauty Innovations in New York City, will receive the "Man of the Year" Award from the Italian Welfare League at its annual luncheon.

Each year the Italian Welfare League honors individuals who have dedicated themselves to service and community welfare. This year, Vincenzo Marra will be joined by three honorees including: Enzo Carollo, president of Eurama Foods; Antoinette Giaimo, member of the League's board of directors; and Gianna Palminteri, national spokesman for Cooley's Anemia Foundation. Corollo will receive the Special Appreciation Award. Giaimo will receive the League's Lifetime Achievement Award. Palminteri, who serves as Cooley's Anemia national spokesperson with her husband, actor Chazz Palminteri, will receive the "Woman of the Year" Award.

Vincenzo Marra was born in Rome, earned a university degree in engineering and attained a certificate in Culinary Arts. He came to the United States in 1971 as a representative of Italian TELECOM USA. Here he began his career in international trade with a concentration in food products. In 1997, he founded Italian Beauty Innovations, a state-of-the-art skin care company featuring products made in Italy that are sold to spas in Europe, Canada, and the U.S. He and his family, wife Susy and daughter Ilaria, have created Agnus Noster, a non-profit foundation that has helped establish a camp dedicated to children suffering from serious skin diseases.

Speakers at the luncheon will include the Consul General of New York, Minister George Radicati and New York Supreme Court Justice and NIAF Board of Director Dominic R. Massaro.

Luncheon tickets are $135 per person. To purchase, contact Maria Fusco, president of the Italian Welfare League, at  212/642-2048212/642-2048 or 212/642-2048 212/642-2048 orDiana Femia, the luncheon chair at 212/299-2315212/299-2315.212/299-2315.