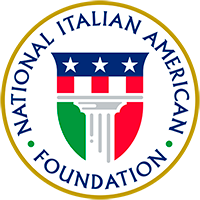 About

Join

Events

Programs

Partnerships

Culture

NIAF Official Statement: Flavia Pennetta Wins United States Open Final

FOR IMMEDIATE RELEASE

Contact: Elissa Ruffino 202-939-3106, elissa@niaf.org

_______________________________________________________________

Attribute to Joseph V. Del Raso, Esq., National Italian American Foundation Chairman (NIAF)

"On behalf of the National Italian American Foundation's Board of Directors, we congratulate Flavia Pennetta on her Grand Slam title win in the United States Open Final on Saturday, September 12, at Arthur Ashe Stadium in New York City.

"We are extremely proud of Flavia as she captured her first major championship. She is also the oldest first-time Grand Slam champion ever. We salute her passion and endurance on the court as a distinguished Italian athlete.

"Her hard work, determination and talent are an inspiration to all.

"Bravissima Flavia! Congratulazioni Flavia e l' Italia!"

 Washington, D.C. September 12, 2015

The National Italian American Foundation (NIAF) is a non-profit organization based in Washington, D.C., dedicated to preserving the heritage of Italian Americans. Visit www.niaf.org.