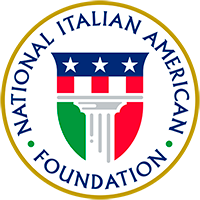 About

Join

Events

Programs

Culture

Support

Ferrero is a premier sponsor of NIAF. Learn More

NIAF Official Statement: Comments Made During 2016 Emmy Awards Acceptance Speech

FOR IMMEDIATE RELEASE

Contact:
Alexandra Benedetto
National Italian American Foundation
202-939-3117
abenedetto@niaf.org


---

Attributed to NIAF President John M. Viola

"The National Italian American Foundation is disturbed by the very public degradation of Italian American history that was part of the 2016 Emmy Awards that aired last Sunday night, where Mr. Alan Yang — in accepting his award for best writing in a comedy series — compared Italian American representations in film and television to portrayals of Asian Americans, pointing out that our populations are similar in size and yet we have much more representation in film and television.

"Mr. Yang then listed what he considered to be notable representations of Italian Americans in the entertainment industry citing "Goodfellas," "The Godfather," and "The Sopranos."

"Mr. Yang's comments, while meant to point out the under-representation of Asian Americans in film, ended up including a reckless disregard for Italian Americans by citing films that portray Italian Americans as violent, dim-witted, and involved with organized crime — all three — and insensitive stereotypes that in no way reflect the lives of everyday Italian Americans."

Washington, D.C. – September 20, 2016

The National Italian American Foundation (NIAF) is a non-profit organization dedicated to preserving and protecting the Italian American heritage and culture. Based in Washington, D.C., it is the major advocate for nearly 25 million Italian Americans, the nation's fifth largest ethnic group. To learn more about the Foundation, visit www.niaf.org.