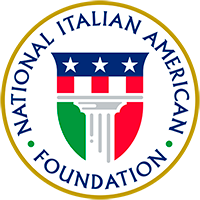 About

Join

Events

Programs

Culture

Support

Ferrero is a premier sponsor of NIAF. Learn More

NIAF Now Offering Discounted Study Abroad and Language Courses in Italy

FOR IMMEDIATE RELEASE

Contact:
Alex Benedetto
The National Italian American Foundation
202-939-3117
abenedetto@niaf.org

---

NIAF Now Offering Discounted Study Abroad and Language Courses in Italy

Immerse yourself in Southern Italian culture

(Washington, D.C. – March 1, 2017) Members of the National Italian American Foundation (NIAF) can now take advantage of significantly discounted study abroad and language courses in Italy, thanks to the Foundation's new corporate sponsorship with Sant'Anna Institute.

Located in the historical center of Sorrento, overlooking the Bay of Naples, Sant'Anna Institute provides tailor-made educational programs in a picturesque setting that enables students to experience the heart of southern Italy. Programs include: study abroad semesters; internship for academic credit; service learning and volunteer projects; and Italian language and culture courses.

NIAF student members receive a 20 percent discount on spring or fall semester study abroad programs, as well as a 20 percent discount on five-week long study abroad programs. And, five NIAF members will receive 50 percent off on Sant'Anna Institute's two- or four-week long language course and a 10 percent discount on their accommodations during the program.

"It is a sincere honor to begin this relationship with NIAF and be able to open our doors to the Italian Americans who wish to rediscover their roots and keep the Italian culture and traditions alive," said Cristiana Panicco, Sant'Anna Institute president and founder. "Studying and living abroad is much more than being a tourist – for both college students and adults it creates the chance to discover a deeper sense of identity and share in the strong pride that Italians have for their heritage."

The Institute's Italian language programs consist of daily courses accompanied by cultural activities, including nearby excursions to popular destinations Capri, Pompeii, Positano, Amalfi, and Mount Vesuvius. The study abroad programs follow an experiential model, combining coursework in the classroom with immersion opportunities in the local community, including homestays which allow students to experience the authentic Italian lifestyle.

"There is certainly no better way for a student to learn our ancestral language than to fully immerge themselves in it and we are so happy to pass that opportunity on to our members," said Gabriella Mileti, NIAF director of programs.

NIAF members can log on to their member's only account and select membership benefits to view further information on Sant'Anna Institute's programs and courses, as well as instructions on how to receive program discounts.

The National Italian American Foundation (NIAF) is a non-profit organization dedicated to preserving and protecting the Italian American heritage and culture. To learn more about the Foundation and become a member, please visit www.niaf.org.

Sant'Anna Institute is a globally-oriented institute in Sorrento, Italy, that provides tailor-made educational programs, including study abroad and language instruction. Learn more at www.santannainstitute.com.