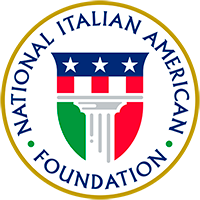 About

Join

Events

Programs

Partnerships

Culture

NIAF Networks with Media in Phoenix

FOR IMMEDIATE RELEASE

Contact:   Elissa Ruffino (NIAF) 202/939-3106 or elissa@niaf.org

---

NIAF NETWORKS WITH MEDIA IN PHOENIX ** Kick-off Luncheon for Far West Media Forums**

On a mountaintop cliff high above the Valley of the Sun, NIAF Vice Chairman Jerry Colangelo opened the first in a series of Frank J. Guarini/NIAF Media Forums in Phoenix on Tuesday, February 24 at The Pointe-Hilton Tapatio Cliffs Resort. Colangelo was joined by media co-chairs Francis Battaglia, president of KFNX 1100 AM and anchors Alexis DelChiaro and Rick D'Amico of FOX 10 News. The luncheon of Italian specialties and regional wines from Italy was made possible through the generous support of Ben Fusco, area vice president of operations of the Hilton Hotel Corporation.

Dayne Ventrone, a participant of NIAF's Ambassador Peter F. Secchia Voyage of Discovery program and sophomore journalism major at Arizona State University's Walter Cronkite School of Journalism and Mass Communication, spoke about his experiences in Italy. He was one of 40 Italian American college students who travelled on a 10-day, all-expenses-paid educational trip to Italy's region of Campania. Ventrone was joined by more than a dozen local Italian-American journalists at the event.

During the luncheon, Colangelo discussed his experience in assembling the 2008 United States Men's Basketball Olympic team, which won the gold medal in Beijing, China. He also shared unforgettable moments at the Olympics beginning with the team's arrival for the exhibition game to the sound of the buzzer that brought home the gold. Colangelo distributed signed sports memorabilia from the Olympics to NIAF's new supporters. To conclude, NIAF showcased its 2009 public service announcements.

The following day, NIAF travelled to the West Coast to host two more events in the series of Frank J. Guarini/NIAF Media Forums. A reception was held in Los Angeles featuring CNN's Senior Political Analyst Bill Schneider as keynote speaker. More than 100 journalists of Italian ancestry, Italian correspondents and communication experts in the area, attended the event.

On February 26 in San Francisco, Italy's Consul General Fabrizio Marcelli hosted a dinner for area journalists at the Italian Consulate's residence. At the event, NIAF Regional Vice President Jeff Capaccio joined keynote speaker Sonny Vaccaro, a sports marketing executive who pioneered grass roots marketing for Nike, Adidas and others.

Similar events are planned in other major cities throughout the U.S.