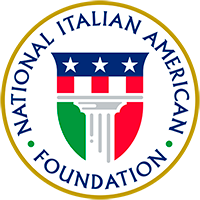 About

Join

Events

Programs

Culture

Support

Ferrero is a premier sponsor of NIAF. Learn More

NIAF Mourns the Passing of Supreme Court Justice Antonin Scalia

FOR IMMEDIATE RELEASE

Contact: Elissa Ruffino 202-939-3106, elissa@niaf.org

---

February 13, 2016

OFFICIAL STATEMENT:

THE NATIONAL ITALIAN AMERICAN FOUNDATION MOURNS THE PASSING OF SUPREME COURT JUSTICE ANTONIN SCALIA

Attribute to NIAF Chairman Joseph V. Del Raso and NIAF President John M. Viola

(Washington, D.C.– February 13, 2016)  "On behalf of the National Italian American Foundation (NIAF) Board of Directors, we are deeply saddened by the passing of the United States Supreme Court Justice Antonin Scalia. We extend our heartfelt condolences to the Scalia family. Justice Scalia died at the age of 79 on February 12, 2016, in his sleep after a day of quail hunting at Cibolo Creek Ranch outside of Marfa, Texas.

According to Joseph Del Raso, "I am personally heartbroken over this loss. Justice Scalia was not only the most respected member of the Italian American community having been the first Italian American Justice nominated and confirmed to the Supreme Court, but he was also a true friend and respected scholar. He was always there for our community, and participated at so many NIAF-sponsored events. On a personal note, I will always cherish the memories of spending time with he and his wife, Maureen, here in the United States and during our trips to Italy together."

"Today the Italian American community has lost one of the most iconic figures in our history," John Viola said. "I think it's hard to quantify how important his elevation to the Supreme Court was for our community, and Italian Americans of all political persuasions were incredibly proud of this man and his vast contributions to our nation. This is a loss that is deeply felt in the NIAF Family and throughout the Italian American community."

"His indelible legacy will be long remembered with great affection and admiration."

The National Italian American Foundation (NIAF) is a non-profit organization based in Washington, D.C., dedicated to persevering the heritage of Italian Americans. Visit www.niaf.org.