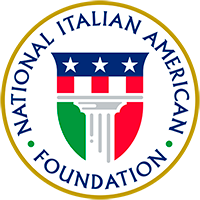 About

Join

Events

Programs

Partnerships

Culture

NIAF Mourns the Loss of Iconic Singer Tony Bennett

FOR IMMEDIATE RELEASE

CONTACT:
Gabriella Mileti
Director of Special Programs and PR | NIAF
gmileti@niaf.org
202-939-3116

---

(Washington, D.C. – July 21, 2023) It is with great sadness that the National Italian American Foundation (NIAF) mourns the passing of legendary singer and quintessential Italian American, Tony Bennett. Bennett, who passed away at the age of 96 on Friday morning, just two weeks shy of his 97th birthday, was a consummate entertainer and iconic crooner who made enormous contributions to American music and was a true ambassador of Italian culture.

Over his seven-decade career, Bennett serenaded generations of fans with his smooth vocals, charming stage presence, and interpretations of the Great American Songbook. Hits like "I Left My Heart in San Francisco," "Because of You," and "Rags to Riches" cemented him as one of the most popular singers of the 20th century. He won 20 Grammy awards, underscoring his exceptional genius.

Beyond his musical achievements, Bennett, born Anthony Dominick Benedetto, was a proud Italian American from Long Island City, New York, who embodied the immigrant values of hard work, passion, and living life to the fullest. He was also a World War II veteran who entertained troops during his service. His warm personality and dedication to his craft made him a role model for aspiring performers everywhere, including partnering up with fellow Italian American singer and songwriter Lady Gaga on two duet albums in 2014 and in 2021.

"Tony Bennett's passing is an immeasurable loss to the world of music and to the Italian American community. His extraordinary talent, coupled with his deep appreciation for his Italian roots, made him a cherished figure among millions of fans," said NIAF Chairman Robert E. Carlucci "His artistry knew no boundaries, and he used his platform to bridge cultures and bring people together through the universal language of music."

Over his illustrious career, Bennett was a staunch supporter of the National Italian American Foundation. "In 2021, NIAF was proud to present Bennett with the Leonardo da Vinci Lifetime Achievement Award in Music at the 46th Anniversary Gala, recognizing his legendary contributions to the musical landscape of America," added Chairman Carlucci. Bennett regularly lent his star power to NIAF galas across the country, always happy to celebrate his Italian heritage and support the Foundation's mission. "His friendship and enthusiastic participation meant a great deal to NIAF through the years. The Foundation will be forever grateful for Tony Bennett's artistic gift and generosity of spirit. NIAF extends our deepest condolences to his family, friends, and the countless fans who loved his music. May he rest in peace knowing how much joy he brought to the world," concluded Carlucci.

---

About NIAF:
The National Italian American Foundation (NIAF) is a non-profit organization based in the United States that promotes Italian American culture and heritage. Founded in 1975, NIAF has been a leading advocate for Italian Americans, preserving their legacy and promoting their contributions to the United States.