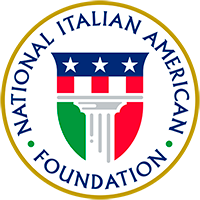 About

Join

Events

Programs

Partnerships

Culture

NIAF Mourns the Passing of Former NIAF Board of Director James J. Schiro

FOR IMMEDIATE RELEASE

Contact: Elissa Ruffino, 202-939-3106, elissa@niaf.org

_______________________________________________________________

Attributed to NIAF Chairman Joseph V. Del Raso

"On behalf of the National Italian American Foundation (NIAF) Board of Directors, we are deeply saddened by the passing of James J. Schiro, one of our former distinguished board members, gala honoree, and former CEO of Zurich Financial Services and PricewaterhouseCoopers. We extend our heartfelt condolences to the Schiro family. Schiro passed away on August 13, 2014, at the age of 68.

"Jim was so proud of his Brooklyn roots and of being raised in a large, extended Italian American family. During the NIAF's 25th Anniversary Awards Gala we honored him with the Year 2000 Special Achievement Award in Business for his outstanding work in international business and economics issues. In 2001, Jim joined the NIAF Board of Directors and shared his business acumen with our members until 2009.

"He will always be remembered for his strong work ethic, his commitment to charitable organizations and deep devotion to family.

"The NIAF Board of Directors and Foundation's family mourn the loss of an inspiring leader. His legacy will be long remembered and admired."

 

Washington, D.C.

August 19, 2014

 

 

The National Italian American Foundation (NIAF) is a non-profit organization based in Washington, D.C., dedicated to preserving the heritage of Italian Americans. Visit www.niaf.org.