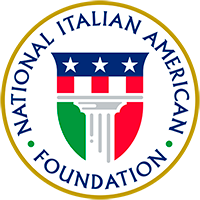 About

Join

Events

Programs

Culture

Support

NIAF Firmly Opposes the NYC Department of Education's Decision to Eliminate Columbus Day

FOR IMMEDIATE RELEASE

CONTACT:
Natalie Wulderk
nwulderk@niaf.org
+1-202-939-3117

---

(Washington, D.C. – May 5, 2021) The National Italian American Foundation (NIAF) stands firmly in opposition to the New York City Department of Education's decision to eliminate Columbus Day and replace it with Italian Heritage Day/Indigenous People's Day. This decision, which was arrived at without any community input, effectively pits two communities, both worthy of their own independent celebrations, against each other. Moreover, the National Italian American Foundation, like millions of Italian Americans which it represents, believes Christopher Columbus's courageous voyage was the catalyst that initiated over 500 years of immigration to the Americas by people from every corner of earth seeking a better life for their families.  We therefore believe this globally significant historic event is most deserving of a holiday.

---

The National Italian American Foundation (NIAF) is a non-profit, non-partisan organization dedicated to preserving, promoting, and protecting the Italian American heritage and culture. To learn more about the Foundation and become a member, please visit www.niaf.org.