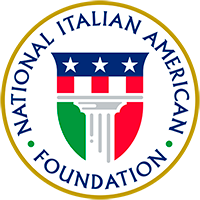 About

Join

Events

Programs

Culture

Support

NIAF Cultural Travel Program To Italy's Region of Calabria

FOR IMMEDIATE RELEASE

Contact:   Elissa Ruffino (NIAF) 202/939-3106 or elissa@niaf.org

---

(WASHINGTON, D.C. – May 16, 2008) The National Italian American Foundation (NIAF) continues its popular travel program to Italy by offering a trip to Calabria, Italy. This year's Heritage Tour to the Region of Calabria is a nine-day, seven-night tour departing from New York City. Costs range from $1,899 to $2,449 per person, based on double occupancy and month of departure.

The Heritage Tour to the Region of Calabria visits the cities of Altomonte, Capo Vaticano, Catanzaro, Crotone, Gerace, Locri, Paola, Pizzo Calabro, Reggio Calabria, Tropea, and Vibo Valentia. Guests will stay at a four-star hotel. The package includes round-trip airfare from John F. Kennedy International Airport (JFK) in New York City to Lamezia, three full-day escorted tours, and three half-day escorted tours. Participants may choose from 25 departure dates starting September 15, 2008 and running through June 15, 2009.

NIAF's Heritage Tour includes airport transfers in Italy, seven buffet-style continental breakfasts, seven dinners at the hotel with wine and mineral water included, one lunch at an Agriturismo farm, an English-speaking tour director, and all entrance fees. Other U.S. cities of embarkation may be available at an additional charge and are subject to scheduling constraints. The tour program, which has been sold out every year for the past 12 years, is offered on a "first-come, first-served" basis. For more information, visit www.niaf.org/travel.

For a brochure and reservation form, write to Italy Travel, c/o Unitours, 3010 Westchester Avenue, Purchase, NY 10557. Call toll-free at 888-846-6423 or 914-253-9177, fax to 914-253-9001, or e-mail Marianna Pisano at mpisano@unitours.com.

NIAF is a non-profit organization based in Washington, D.C., dedicated to preserving the heritage of Italian Americans. To learn about our programs/events, visit www.niaf.org.