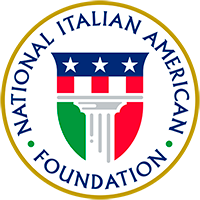 About

Join

Events

Programs

Culture

Support

Ferrero is a premier sponsor of NIAF. Learn More

NIAF Congratulates Antonio Giordano, MD, on Receiving the CORE Award for Oncology 2017

FOR IMMEDIATE RELEASE

CONTACT:
Danielle DeSimone
National Italian American Foundation
202-939-3122
ddesimone@niaf.org

---

(Washington, D.C. – November 30, 2017) The National Italian American Foundation (NIAF) congratulates to NIAF Board Member Antonio Giordano, MD, PhD, on being awarded the CORE Award for Oncology 2017 on behalf of Centro Oncoematologico Regio Emilia (CORE), of the USL-IRCCS of Reggio Emilia, Italy.

"Dr. Giordano is a talented researcher and advocate for health in his fight against cancer, and is well-deserving of this award," said Patricia de Stacy Harrison, NIAF co-chair and president and chief executive officer of the Corporation for Public Broadcasting. "All of us here at NIAF are incredibly proud of his accomplishments and congratulate him on this recognition."

The CORE Prize for Oncology is awarded to two prestigious researchers for their medical work in the field of oncology. This year, the awards ceremony took place at the second-annual USL-IRCCS Congress of Reggio Emilia, which brings together prominent oncologists from Europe and the United States.

Giordano was awarded the CORE Award for Oncology in recognition of his ground-breaking discoveries in cell research, which have led to a greater understanding of the fundamental mechanisms at the basis of cancer, and has helped develop a new class of anticancer therapeutics.

Giordano is the president of Sbarro Health Research Organization Inc. (SHRO) and is the director of the Sbarro Institute for Cancer Research and Molecular Medicine at Temple University in Philadelphia. Giordano is also a "chiara fama" professor of pathology in the Department of Medicine, Surgery, and Neuroscience at the University of Siena, Italy. He is originally from Naples, Italy, and earned his MD from the University of Naples, and earned his Ph.D. in pathology at the University of Trieste.

He has dedicated most of his research to the field of oncology, and has made numerous discoveries related to the causes and treatments of cancer. He has also contributed many years of work and service to the National Italian American Foundation, and promoting the Foundation's commitment to Italian and Italian American affairs. NIAF is proud of Giordano's recent accomplishment, and look forward to his future work in cancer research.

---

To learn more about the Sbarro Institute for cancer research and Molecular Medicine, and Center of Biotechnology, please visit www.shro.org

 About the National Italian American Foundation

The National Italian American Foundation (NIAF) is a non-profit, non-partisan organization dedicated to preserving, promoting and protecting the Italian American heritage and culture. Based in Washington, D.C., it is the major advocate for nearly 25 million Italian Americans, the nation's fifth largest ethnic group. To learn more about the Foundation and become a member, please visit www.niaf.org.