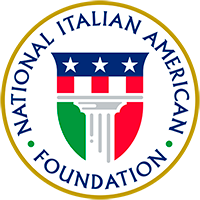 About

Join

Events

Programs

Culture

Support

Ferrero is a premier sponsor of NIAF. Learn More

NIAF Calls for Immediate Senate Vote

FOR IMMEDIATE RELEASE

Contact:   Elissa Ruffino (NIAF) 202/939-3106 or elissa@niaf.org

---

(WASHINGTON, DC – January 7, 2002), The National Italian American Foundation (NIAF) is outraged over the U.S. Senate's failure to vote on the nomination of Eugene Scalia prior to its December adjournment and is calling for an immediate vote on the nomination when the Senate returns in late January. The letter was sent to Senator Edward M. Kennedy (D-Massachusetts).

"It is fundamentally a question of due process being denied, " said NIAF Chairman Frank J. Guarini. "Eugene Scalia was nominated more than nine months ago on April 30, 2001 by President George W. Bush to serve as the Solicitor to the U.S. Department of Labor."

"Confirmation hearings have been held last Fall and Scalia's nomination was favorably reported by the Senate Labor Committee," said NIAF President Joseph R. Cerrell. "The confirmation process ends with a vote by the full Senate. This last and vital step has been denied by the Senate leadership which is wrong."

The NIAF letter, signed by Guarini and Cerrell also noted, "As the chairman of the Committee which reported him favorably to the Senate on October 16th, we feel you have a special responsibility to allow this vote. We urge you to do all in your power to allow a vote immediately after the second Session of the 107th Congress convenes."

Throughout its 26-year history, the NIAF has strongly supported the appointment of qualified Italian Americans to key Administration positions. Today, 34 Italian Americans serve in the U.S. Congress, including four congresswomen and seven senators.

The NIAF has contacted more than 300 Italian American organizations and urges all Italian Americans across the United States to contact their Senators to bring the Scalia nomination before the full Senate for an immediate floor vote.