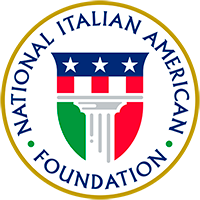 About

Join

Events

Programs

Culture

Support

Ferrero is a premier sponsor of NIAF. Learn More

NIAF Awards Twenty University Students Travel Grants to Italy

FOR IMMEDIATE RELEASE  

CONTACT:
Alex Benedetto
National Italian American Foundation
202-939-3117
abenedetto@niaf.org

---

(WASHINGTON, D.C. – May 2, 2017) Twenty university students from across the nation will participate in the 2017 Ambassador Peter F. Secchia Voyage of Discovery Program, an all-expenses-paid educational and cultural initiative sponsored by the National Italian American Foundation (NIAF) that takes Italian American students to Italy each summer. This year's tour will send students to Sicily, NIAF's 2017 Region of Honor, from June 7 to June 23.

The program aims to help strengthen the Italian American identity by bonding young Italian Americans to Italy's culture and heritage through educational tours, museum visits and meetings with local government officials. Students also engage in a community service project further strengthening the ties between the countries.

"The Ambassador Peter F. Secchia Voyage of Discovery Program affords these young adults an incredible opportunity to more fully understand the historical significance of the relationship between Italy and the United States and the many contributions Italy has made to our nation and the world. The bond these students forge with each other, and with Italy, will increase their interest in preserving their shared heritage," said Anita Bevacqua McBride, co-chair of the Foundation's scholarships and grants committee.

"We are so proud that we are able to offer such a program to young Italian American students. Approximately 80% of Italian Americans have roots in Southern Italy so many of these students are actually returning to the very region where their families originated and that in itself is priceless," said Gabriella Mileti, NIAF director of programs.

Now in its 18th year, the 14-day program includes visits to Taormina, nearby Mount Etna, Siracusa, Palermo, and Agrigento. The students will also meet with members of the NIAF Board of Directors in Palermo which also coincides with the Board's meeting in Sicily.

While in Palermo, the students will be welcomed to the city by the Mayor of Palermo during a reception. They will also spend a day with local University of Palermo students and the Fulbright-Fondazione Falcone-NIAF scholars to learn about the legacy of Judge Giovanni Falcone and his impact on Sicily's judicial system. The students will also visit the memorial at Capaci dedicated to the victims of the May 23rd massacre and learn about Sicily's anti-Mafia efforts.

NIAF is proud to administer the Ambassador Peter F. Secchia Voyage of Discovery Program which includes round-trip airfare between the United States and Italy, accommodations, meals, guided tours and a service opportunity.  For more information on the program, please visit www.niaf.org/voyageofdiscovery.

And be sure to follow the students on their travels through Sicily, starting June 7, at http://niaf.tumblr.com/.

ABOUT THE NATIONAL ITALIAN AMERICAN FOUNDATION

The National Italian American Foundation (NIAF) is a non-profit, non-partisan organization dedicated to preserving, promoting and protecting the Italian American heritage and culture. To learn more about the Foundation and become a member, please visit www.niaf.org.