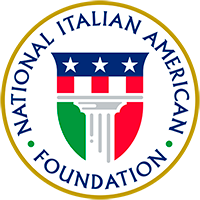 About

Join

Events

Programs

Culture

Support

NIAF Awards Scholarship to University Student in Representative Eliot Engel's District

FOR IMMEDIATE RELEASE

Contacts:   Elissa Ruffino 202-939-3106, elissa@niaf.org

Bryant Daniels, 718-796-9700, Bryant.daniels@mail.house.gov

 _______________________________________________________________________________________________________

(WASHINGTON, D.C. – February 16, 2016) U.S. Representative Eliot Engel joins the leadership at the National Italian American Foundation (NIAF) in congratulating Melinda Kiefer of Mt. Vernon, for receiving a scholarship award through NIAF.  The student was chosen from a pool of 1,262 student applicants.

Kiefer, who attends Purchase College, State University of New York, received the Filomena J. Peloro Scholarship. She is pursuing a master's degree in fine art.

"I want to congratulate Melinda on receiving this distinguished honor from NIAF, an organization that for 40 years has helped hundreds of scholars continue to advance their academic careers through higher learning," said Congressman Engel. "As a former school teacher myself, I always take great pride in knowing I represent such accomplished students in the community. Melinda has done Mount Vernon proud, and I know she will accomplish many great things upon the completion of her Master's program."

Since NIAF's inception 40 years ago, the scholarship program has grown from four scholarships of $250 each to dozens of annual scholarships ranging in value from $2,500 to $12,000, in academic studies ranging from Italian language and culture, medicine, engineering, to business, law, music, and other specialized fields.  Last year, the average scholarship to students in the United States was more than $6,000.

"Since 1975, NIAF has awarded millions of dollars in merit-based scholarships and cultural grants to undergraduate, graduate, post graduate, medical and law students from across the country. NIAF values the importance of education and the role it plays in helping deserving Italian American students build promising futures," said Anita Bevacqua McBride, co-chair of the Foundation's Education and Grants Committee.

Scholarship applicants must be a NIAF member or have a parent or guardian who is a member of the Foundation. Applicants must be enrolled in or entering an accredited college or university in the United States in the fall of 2016. Students must be of Italian descent, with at least one ancestor who has emigrated from Italy. Additionally, applicants must be U.S. citizens or permanent resident aliens. NIAF scholarship recipients are selected based on academic merit and have an average GPA of 3.5 out of 4.0 to apply.

Contributors to the NIAF scholarship program include individuals, corporations and organizations throughout the United States and Italy.

Apply online for a 2016-2017 NIAF scholarship at www.niaf.org/scholarships. Application deadline is March 1, 2016. NIAF scholarship winners will be notified May 2, 2016.

For more information on establishing a NIAF scholarship, contact NIAF Director of Programs Gabriella Mileti at gmileti@niaf.org.

The National Italian American Foundation (NIAF) is a non-profit organization based in Washington, D.C., and dedicated to preserving the heritage of Italian Americans.   Visit www.niaf.org.