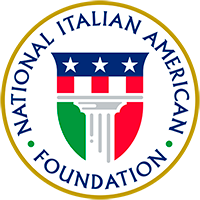 About

Join

Events

Programs

Partnerships

Culture

NIAF Awards a Full-Tuition Scholarship to Accademia Teatro Alla Scala in Milan

FOR IMMEDIATE RELEASE        

CONTACT:
Alex Benedetto
National Italian American Foundation
202-939-3117
abenedetto@niaf.org

---

NIAF Awards a Full-Tuition Scholarship to Accademia Teatro Alla Scala in Milan

(WASHINGTON, D.C. – April 21, 2017) New York native Gina Viteritti is the recipient of a full-tuition scholarship from the National Italian American Foundation (NIAF) in partnership with Accademia Teatro all Scala, one of the most renowned institutions for training professionals in the performing arts, and Politecnico di Milano Graduate School of Business (MIP), an internationally recognized management school.

"The National Italian American Foundation is extremely proud to award Gina, a young, talented Italian American, who is passionate about psychology and the arts, with this once-in-a-lifetime opportunity to fulfill her educational and professional goals," said Anita Bevacqua McBride, a member of the NIAF Board of Directors and co-chair of the Foundation's scholarship and grant committee. "Through the NIAF scholarship, Gina will further build upon her performing arts experience and be part of two of the most prestigious cultural and business institutions in the world."

Viteritti received 13,500 euros (approximately $14,500) to complete a Master's Degree in Performing Arts Management. The 18-month program in English began in January 2017, and concludes in June 2018. The 1,500 hours of education and training include classroom meetings, exercises and simulations, direct theatre experience, and a final project. Additionally, Viteritti will complete a three-to-six month internship at performing arts institutions throughout Italy and abroad.

"This scholarship was something I could not have even dreamt of if I'd tried," Viteritti said, who graduated in 2015 from Boston University with a Bachelors of Arts in psychology. "This scholarship will help me to propel my future goal of wanting to open a non-profit organization in New York City fusing my knowledge of psychology and the arts, by studying management and all of the difference focuses it takes to run a successful business.

Born into a large Italian American family, Viteritti's family came to the United States from a small town in the mountains of Calabria. "My grandfather was the oldest of twelve, and was the one who came here searching for work, and making small sums of money to send back and pay way for his parents and eleven siblings,"

Viteritti said that her current studies in Milan have already helped her make connections and grow in understanding of what it means to live in Italy. She also hopes her studies will help her become a bridge for young Italian artists and musicians wanting to study, work, or experience New York.

The program is also offered in collaboration with Piccolo Teatro di Milano with the advocacy of Opera Europa, an international service organization representing more than 150 renowned opera houses and festivals.

For additional information on the program, visit: http://www.accademialascala.it/en/management/courses/master-performing-arts.html

ABOUT THE NATIONAL ITALIAN AMERICAN FOUNDATION

The National Italian American Foundation (NIAF) is a non-profit, non-partisan organization dedicated to preserving, promoting and protecting the Italian American heritage and culture. To learn more about the Foundation and become a member, please visit www.niaf.org.