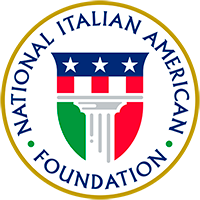 About

Join

Events

Programs

Culture

Support

Ferrero is a premier sponsor of NIAF. Learn More

The National Italian American Foundation Mourns the Passing of Former New York Governor Mario Cuomo

Attributed to NIAF Chairman Joseph V. Del Raso and NIAF President John M. Viola

"On behalf of the National Italian American Foundation (NIAF) Board of Directors, we are deeply saddened by the passing of former New York Governor Mario Matthew Cuomo. We extend our heartfelt condolences to the Cuomo family.  Cuomo died of heart failure on New Year's Day at the age of 82."

"No matter what side of the aisle you come from, Governor Mario Cuomo was a larger-than-life figure, particularly for the Italian Americans. Mario and Matilda Cuomo are leaders who kept their Italian identity at the forefront of who they are, and always served this community in real ways. This man inspired great pride for so many Italian Americans. He was an intellectual, a well-respected member of the legal profession and, most importantly a gifted orator."

"A proud son of Italian immigrants whose parents emigrated from Nocera Inferiore (paternal) and Tramonti (maternal), Italy, Governor Cuomo leaves a legacy for all Americans as a political leader and pioneer in the field of politics and government.  He represented the very best for Italian Americans.  As a longtime friend and strong champion of the National Italian American Foundation (NIAF), he and his family supported and attended NIAF's Anniversary Awards Galas and numerous events since the Foundation's founding."

"His indelible legacy will be long remembered with great affection and admiration.  Mario Cuomo will be deeply missed by our NIAF family."

Washington, D.C.
Contact: Elissa Ruffino, elissa@niaf.org

The National Italian American Foundation (NIAF) is a non-profit organization based in Washington, D.C., dedicated to preserving the heritage of Italian Americans. Visit www.niaf.org.