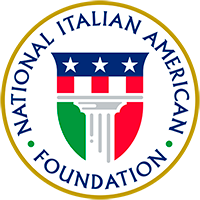 About

Join

Events

Programs

Partnerships

Culture

The National Italian American Foundation Awards Education Grant

CONTACT:
Alex Benedetto
National Italian American Foundation
202-939-3117
abenedetto@niaf.org

---

The National Italian American Foundation Awards Education Grant

Elissa Ruffino Named NIAF Instructor in Residence

(WASHINGTON, D.C. – April 25, 2017) NIAF Chairman Emeritus Joseph V. Del Raso and the Foundation's Board of Directors are pleased to announce the 2017-2019 Instructor in Residence Award to Elissa Ruffino.  For more than 23 years, Ruffino served NIAF as its public relations and communications director and chief brand officer.  She is presently teaching at area universities.

"We are very excited about this announcement and the new role of Elissa Ruffino as Instructor in Residence, "Del Raso said. "Elissa's long standing commitment and passion to the Italian American community will be perpetuated by her continued involvement in this admirable program."

As the Foundation's Instructor in Residence, she will be invited to give presentations in the areas of her expertise in the United States and abroad.

"I thank NIAF's leadership for this unique opportunity to use my expertise in the fields of communications and education to further NIAF's goals.  My continued involvement with NIAF speaks to its mission to serve as a resource for the Italian American community in promoting and inspiring its positive image and legacy," Ruffino said.

ABOUT THE NATIONAL ITALIAN AMERICAN FOUNDATION

The National Italian American Foundation (NIAF) is a non-profit, non-partisan organization dedicated to preserving, promoting and protecting the Italian American heritage and culture. To learn more about the Foundation and become a member, please visit www.niaf.org.