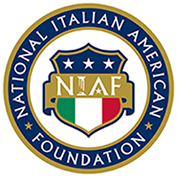 About

Support

Membership

Programs

Culture

Mediacom Communications CEO Rocco Commisso Joins NIAF Board of Directors

FOR IMMEDIATE RELEASE 

Contact:   Elissa Ruffino (NIAF) 202/939-3106 or elissa@niaf.org

---

(Washington, DC – June 15, 2005) Rocco B. Commisso, chairman and CEO of Mediacom Communications Corporation, has been elected to the Board of Directors of the National Italian American Foundation (NIAF). The election was held June 10 during the Foundation's board meeting at its headquarters in Washington, DC.

"Rocco Commisso's vast experience and extensive knowledge of the media and communications industry is a welcome addition to NIAF's leadership. His presence strengthens our board of directors," NIAF Chairman Dr. A. Kenneth Ciongoli said.

Mr. Commisso founded Mediacom Communications in 1995 and engineered its dramatic growth into the nation's eighth largest cable television company, with operations in 24 states. Mediacom is the leading cable operator focused on providing advanced broadband and digital services to smaller cities and towns. After beginning his business career at Pfizer Inc., Mr. Commisso spent a decade in the financial community, initially at The Chase Manhattan Bank and then at Royal Bank of Canada, where he led the bank's U.S. lending activities to companies in the media and communications sectors. From 1986 to 1995, he served as executive vice president, chief financial officer and director of Cablevision Industries Corporation.

Mr. Commisso is on the board of directors of the National Cable & Telecommunications Association, Cable Television Laboratories, Inc. and C-SPAN, and is an honorary chair of Cable Positive, the cable and telecommunications industry's AIDS action organization. He is the recipient of the Ernst & Young Entrepreneur of the Year Award for the Southwest Connecticut/New York Hudson Valley, has been named the Innovator of the Year by Cablevision Magazine, and has been recognized by several other organizations and trade publications for his leadership and contributions to the cable industry.

Born in Calabria, Italy, Mr. Commisso immigrated to the U.S. at age 12. He graduated from Columbia University with a bachelor of science in industrial engineering and a master's degree in business administration. While at Columbia, he was co-captain of the varsity soccer team, earning All-Ivy League honors, and was elected president of the business school student body. In 2004, on the 250th anniversary of Columbia's founding, the school's daily newspaper listed Mr. Commisso as one of the 250 greatest alumni.

Mr. Commisso is a member of the NIAF business council of 2000. Others elected to the NIAF board of directors are: John DePasquale, founder and chairman of TransAct Inc., and Ed Rensi, president of Team Rensi Motorsports and former president and CEO of McDonald's USA.

The NIAF is a non-profit, non-partisan foundation dedicated to promoting the contributions of Italian Americans. NIAF serves as a voice for the Italian American community and a clearing house of information on every aspect of that community. The Foundation has a wide-range of programs that provide scholarships and grants, conferences and cultural seminars. Visitwww.niaf.org.