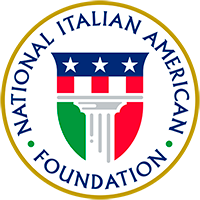 About

Join

Events

Programs

Culture

Support

Media Advisory-Energy: America's Challenge of the 21st Century

FOR IMMEDIATE RELEASE

Contact:   Elissa Ruffino (NIAF) 202/939-3106 or elissa@niaf.org

---

EVENT: Energy: America's Challenge of the 21st Century

SPONSOR: The National Italian American Foundation (NIAF)

WHEN: Saturday, October 18, 2008 2:30 to 4:30 p.m.

WHERE: Monroe Room/Lincoln East (Concourse Level) Hilton Washington & Towers 1919 Connecticut Ave., NW Washington, D.C. 20009

Moderator: John F. Calvelli, NIAF Board of Directors and Co-Chair of the Government Relations and Public Policy Committee, and Senior Vice President of Public Affairs at the Wildlife Conservation Society

Panelists: Jason Grumet, Chair of the Energy and Environment Policy Group for the Obama for President Campaign

Douglas Holtz-Eakin, Senior Policy Advisor for the McCain for President Campaign

The conference will provide an open forum for surrogates from the presidential campaigns of Senator Barack Obama and Senator John McCain to communicate their energy policy message to a group of prominent Italian American business and community leaders.

Held under the auspices of the NIAF Public Policy Institute, its purpose is to educate and to contribute to the public discourse on this important issue. NIAF does not endorse either presidential candidate.

The conference is presented in conjunction with the NIAF 33rd Anniversary Convention and Gala Weekend. On Friday, October 17 NIAF will host another policy conference examining" The Presidential Candidates' Perspectives on the Future of Health Care in America." All conferences are free and open to the public. For more information, contact John Marino, 202/939-3115 or jmarino@niaf.org.

NIAF is a non-profit organization based in Washington, D.C., dedicated to preserving the heritage of Italian Americans. To learn about our programs/events, visit www.niaf.org.