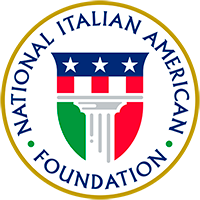 About

Join

Events

Programs

Culture

Support

Ferrero is a premier sponsor of NIAF. Learn More

Media Advisory: Congressman Eliot Engel, Chairman of the House Subcommittee on the Western Hemisphere, To Address Public Policy Forum

FOR IMMEDIATE RELEASE

Contact:   Elissa Ruffino (NIAF) 202/939-3106 or elissa@niaf.org

---

MEDIA ADVISORY

EVENT: CONGRESSMAN ELIOT ENGEL, CHAIRMAN OF THE HOUSE SUBCOMMITTEE ON THE WESTERN HEMISPHERE, TO ADDRESS PUBLIC POLICY FORUM

SPONSOR: NATIONAL ITALIAN AMERICAN FOUNDATION (NIAF)

WHEN: Wednesday, May 13, 2009 at 4:00 p.m.

Congressman Eliot L. Engel (NY-17), chairman of the House Subcommittee on the Western Hemisphere, will serve as keynote speaker at a National Italian American Foundation (NIAF) Frank J. Guarini Public Policy Forum on Wednesday, May 13, 2009.

Congressman Engel will discuss international relations and his role on the Foreign Affairs Committee of the United States House of Representatives.

Members of Congress, Italian-American business executives, government officials, opinion leaders and other Washington notables will join Engel.

In addition to his chairmanship of the Western Hemisphere Subcommittee, Congressman Engel serves on the Subcommittee on Europe, and the Subcommittee on the Asia, the Pacific, and the Global Environment of the Foreign Affairs Committee. He also is Vice Chair of the Democratic Task Force on Homeland Security and is the founder and Co-Chair of the House Oil and National Security Caucus, which is seeking clean, energy efficient alternatives to America's over-reliance on oil. Congressman Engel serves on the House Energy and Commerce Committee including the Subcommittees on Health, and Energy and Air Quality.

NIAF is a nonpartisan, non-profit organization that serves as the national voice of 25 million Italian Americans an economic, social and cultural bridge between Italy and the United States. Our cornerstone programs include scholarships for young people and grants to support educational and cultural activities at many colleges and universities.

Media Contact: Elissa Ruffino, 202/939-3106, elissa@niaf.org.

The National Italian American Foundation (NIAF) is a non-profit organization dedicated to preserving and promoting the heritage and culture of Americans of Italian descent.