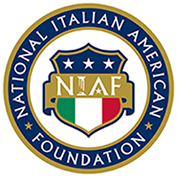 About

Support

Membership

Programs

Culture

Media Advisory – Cenacoli Mariani 2nd Annual Gala and Silent Auction

FOR IMMEDIATE RELEASE

Contact: Elissa Ruffino (NIAF) 202/939-3106 or elissa@niaf.org

EVENT: Cenacoli Mariani 2nd Annual Gala and Silent Auction

C0-SPONSOR: The National Italian American Foundation (NIAF)

WHEN: Saturday, March 19, 2005
6:30 PM reception, 7:30 PM dinner

WHERE: Marriott Wardman Park Hotel
2660 Woodley Road, NW, Washington, DC (202/328-2000)

CONTACT: Dr. John Rosa – 301/728-2774, jrosadc@aol.com

Cenacoli Mariani, in conjunction with the National Italian American Foundation (NIAF), is hosting its annual gala to aid underprivileged children and their families. The event is Saturday evening, March 19, 2005 at the Marriott Wardman Park Hotel. The cocktail reception begins at 6:30 PM followed by dinner and dancing with an eight-piece orchestra. A silent auction including fine art, jewelry, and sport memorabilia is part of the evening's events.

Along with the charitable donations Cenacoli Mariani gives to Italy and the U.S., the organization is supporting an orphanage in Sri Lanka that was devastated by the tsunami, leaving 28 orphans homeless. On December 26, Dayalan Sanders, a U.S. citizen who left Gaithersburg, Md. in 1995 to start the orphanage, shepherded the children into a small outboard motorboat as the wall of water bore down on the cottages. The death and destruction was enormous but miraculously he and all of the orphans survived. Since the tsunami, the children have been displaced and separated. Sanders and his family are trying to raise funds for the rebuilding process.

Cenacoli Mariani is a not-for-profit foundation with chapters in the U.S.and Italy. Founded by Antonio Randino in 1991, the Foundation has grown into an international support system for underprivileged children. Randino has traveled to assist in missions, providing aid to poverty stricken children and their families in the U.S., Africa, Brazil, Russia, Ukraine and Germany. Cenacoli Mariani has provided funding to several relief efforts in the U.S., and currently owns and operates a house for orphan children in Bellona, Italy. Cenacoli Mariani has started work on their latest project to open a home for children in Prince George's County, Maryland. They are also currently working in conjunction with NIAF to help fund scholarship awards for children in the U.S.

Dinner tickets begin at $200 per person. A portion of the proceeds will directly aid orphan children in Sri Lanka. For tickets or sponsor information, contact: Dr. John Rosa at 301/728-2774 or jrosadc@aol.com.

The National Italian American Foundation (NIAF) is a non-profit, non-partisan foundation dedicated to promoting the contributions of Italian Americans. The Foundation has a wide-range of programs that provide scholarships and grants, legislative internships in Congress, conferences and cultural seminars. Visit our website at www.niaf.org.