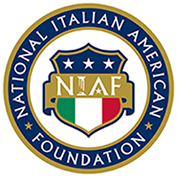 About

Support

Membership

Programs

Culture

Marketing Entrepreneur John Depasquale Joins the National Italian American Foundation Board of Directors

FOR IMMEDIATE RELEASE 

Contact:   Elissa Ruffino (NIAF) 202/939-3106 or elissa@niaf.org

---

(WASHINGTON, DC— June 13, 2005) John A. DePasquale, founder and chairman of TransAct Inc., a direct marketing agency/consultancy, has been elected to the board of directors of the National Italian American Foundation (NIAF). The elections were held June 10 during the Foundation's board meeting at its headquarters in Washington, D.C.

"John DePasquale's marketing and business expertise will strengthen the composition of the NIAF board. We are pleased to have him join our distinguished group of prominent Italian Americans," NIAF Chairman Dr. A. Kenneth Ciongoli said.

Mr. DePasquale began his career at Arthur Young & Company as a marketing consultant conducting organization and operation audits within American Express, Mobil Oil, and American Airlines. He served as a senior vice president at Direct Mail Advertising Distributors; president of Grey Inc.; founder and chairman of Direct Marketing Group Inc.; and founding partner at MBA Communications Inc., a trade magazine publisher which created and published The MBA, Juris Doctor, Medical Dimensions and New Engineer. He holds more than 17 patents on production equipment used in direct mail lettershop, printing and fulfillment operations.

Mr. DePasquale has been a trustee of the Portledge School and serves on the boards of Software Marketing Associates Inc., New York Systems Exchange Inc., the Great South Bay YMCA, the Committee to Build the Long Island Aquarium, Southside Hospital, and the Child Abuse Prevention Society. He is also a co-chair of the Bay Shore District Revitalization Council.

Mr. DePasquale earned a masters of business administration at Wharton Graduate Business School and a bachelors of arts at the University of Pennsylvania. As an undergraduate student, he was an All-Ivy League and a Second All-American soccer player. He and his wife reside in Locust Valley, N.Y., and have two children.

Others elected to the NIAF board of directors are: Rocco Commissio, chairman and CEO of Mediacom Communications Corporation, and Ed Rensi, president of Team Rensi Motorsports and former president and CEO of McDonald's USA.

The National Italian American Foundation (NIAF) is a non-profit, non-partisan foundation dedicated to promoting the contributions of Italian Americans. The Foundation has a wide-range of programs that provide scholarships and grants, conferences and cultural seminars. Visit our website atwww.niaf.org.