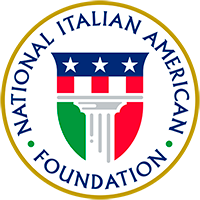 About

Join

Events

Programs

Culture

Support

Ferrero is a premier sponsor of NIAF. Learn More

Joseph V. Del Raso Of Pepper Hamilton Elected Chairman Of National Italian American Foundation

FOR IMMEDIATE RELEASE

Contact:   Elissa Ruffino (NIAF) 202/939-3106 or elissa@niaf.org

---

*John M. Viola Elected NIAF President*

(Washington, D.C. – March 15, 2013) Joseph V. Del Raso, a partner with Pepper Hamilton LLP, has been elected chairman of the National Italian American Foundation (NIAF) for a four-year term, 2013-2017.

Del Raso has been a member of the NIAF Board of Directors since 1989, and he served as general counsel of NIAF from 1999 through 2005. He also served as executive vice president from 2005 to 2009 and the Foundation's most recent president from 2009 to 2013. He succeeds Jerry Colangelo, chairman of the USA Basketball Board of Directors and a partner of JDMD Investments LLC.

"I am gratified by the confidence the board has bestowed upon me with this election," said Del Raso. "I am humbled by those chairs who have preceded me and look forward to working with this dynamic board in furthering the success achieved by our prior leadership."

Succeeding Del Raso as NIAF President will be John M. Viola, the Foundation's chief operating officer. Elected to the position, Viola is the first president in NIAF's history who is not elected from the Board.

"I could not be more humbled by the confidence the board of directors has shown in me," said Viola. "It's always been my dream to build a career in service to our community and knowing that I get to continue on that path is a real honor. I hope that our team can continue to build an organization that our members and supporters are proud to be a part of, and one that holds 'service to others' at the core of all that we do."

Del Raso and Viola are joined by four vice chairs: Gabriel A. Battista, former executive chairman of Talk America; Louis J. Freeh, former FBI director and chair of Pepper Hamilton LLP; Patricia de Stacy Harrison, president and CEO of the Corporation of Public Broadcasting; and Salvatore M. Salibello, assurance partner at BDO USA LLP.

Del Raso, a commercial lawyer, heads Pepper's Investment Management Practice Group and is a member of the board of the Freeh Group International Solutions LLC. He concentrates his practice in securities, with a special emphasis on matters arising under the Investment Company Act of 1940 and the related Investment Advisers Act of 1940. In addition, he counsels clients on international business and regulatory matters.

The National Italian American Foundation (www.niaf.org) is a nonprofit organization dedicated to preserving and protecting Italian American heritage and culture. Based in Washington, D.C., it is the major advocate for nearly 25 million Italian Americans, the nation's fifth largest ethnic group. It was founded in 1975.




Pepper Hamilton LLP (www.pepperlaw.com) is a multi-practice law firm with over 500 lawyers in six states and the District of Columbia. The firm provides corporate, litigation and regulatory legal services to leading businesses, governmental entities, nonprofit organizations and individuals throughout the nation and the world. The firm was founded in 1890.