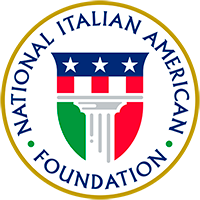 About

Join

Events

Programs

Culture

Support

Joint Statement Issued by Italian American Organizations Regarding Nra Ad

FOR IMMEDIATE RELEASE

Contact:   Elissa Ruffino (NIAF) 202/939-3106 or elissa@niaf.org

---

Joint Statement Issued by Italian American Organizations regarding NRA Ad

The Italian American community was dismayed with the offensive characterization of Italian Americans depicted in a recent political advertisement supporting Virginia gubernatorial candidate Bob McDonnell by the National Rifle Association Political Victory Fund.

This type of negative imagery reinforces defaming stereotypes about an entire ethnic group and undermines the progress made in ending prejudice against all groups in our country. We would hope that gubernatorial candidate Bob McDonnell would appeal to the electorate through substantive policy discussion on issues of importance to the State of Virginia rather than appealing through negative stereotyping.

Italian Americans find these types of advertisements to be harmful. We hope that Bob McDonnell will immediately ask the NRA Political Victory Fund and its Chairman Chris Cox to remove this political advertisement from the air and apologize to the Italian American community.

Contacts: Andrew Decker at The Columbus Citizens Foundation at (212) 222-4688 or Johnny Strada at NIAF at (202) 939-3121.

The Columbus Citizens Foundation is a non-profit organization in New York City committed to fostering an appreciation of Italian-American heritage and achievement. The Foundation, through a broad range of philanthropic and cultural activities, provides opportunities for advancement to deserving Italian-American students through various scholarship and grant programs. The Foundation organizes New York City's annual Columbus Celebration and Columbus Day Parade, which has celebrated Italian-American heritage since 1929.

The National Italian American Foundation (NIAF) is a non-profit and nonpartisan educational foundation based in Washington, DC, and works closely with the Italian American Congressional Delegation. NIAF does not have lobbyists on staff or retainer but rather serves as an educational resource on the Italian American community. NIAF is committed to promoting a positive image of Italian Americans and serves as the voice of 25 million Italian Americans, the nation's fifth largest ethnic group.