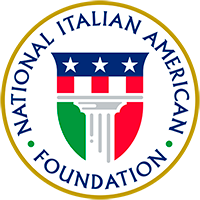 About

Join

Events

Programs

Culture

Support

International Entrepreneur Giovanni Ferrero To be Honored at NIAF Gala in Washington, D.C.

FOR IMMEDIATE RELEASE Contact:   Elissa Ruffino (NIAF) 202/939-3106 or elissa@niaf.org

---

**Italy's Letizia Moratti and Accademia Nazionale dei Lincei Join Ferrero**

***Italy's Region of Calabria is 2012 Region of Honor***

(WASHINGTON, D.C. – October 2, 2012) Giovanni Ferrero, Chief Executive Officer of the Ferrero Group, one of the largest confectionery groups in the world, will be honored at the National Italian American Foundation's (NIAF) 37th Anniversary Awards Gala in Washington, D.C. Ferrero will receive the NIAF Special Achievement Award in International Business on October 13, 2012, at the Washington Hilton. The black-tie event begins with a 6 p.m. reception followed by dinner and an awards ceremony.

Honorees from Italy joining Ferrero include Letizia Moratti, President of Friends of San Patrignano, and Accademia Nazionale dei Lincei, the oldest science academy in the world.

NIAF will also honor Geno Auriemma, Head Coach of the Gold Medal-winning USA Basketball Women's National Team and Head Women's Basketball Coach at the University of Connecticut; Mark Del Rosso, Executive Vice President and Chief Operating Officer of Audi America; and Ralph Izzo, Chairman, President and CEO of the Public Service Enterprise Group Incorporated (PSEG).

During the evening Patricia de Stacy Harrison, a NIAF Vice Chair and President and CEO of the Corporation for Public Broadcasting, will present Marco Simeon, Director of Government and International Relations at RAI, with a NIAF Special Recognition for International Media Relations. Twelve-time MLB All-Star Mike Piazza will serve as the evening's master of ceremonies.

Giovanni Ferrero continues the legacy of his grandfather and parents by leading the international company in producing the world's best-selling boxed chocolate, Ferrero Rocher, and the much-beloved hazelnut spread, Nutella. Giovanni spent most of his youth in Bruxelles, Belgium, where he graduated from the European School, and later attended Lebanon Valley College in the United States, where he specialized in marketing. Early in his career in the family business, he gained extensive international experience in the United States and Frankfurt, Germany. In 1992 he became president of Ferrero Overseas, headquartered in Bruxelles. From 1997 to 2011, Ferrero and his late brother, Pietro, led Ferrero International S.A., the Luxembourg-based holding company of the Ferrero Group, with sales of $10 billion and a presence in 41 countries.

In his spare time, Ferrero enjoys writing and has published six books with topics ranging from business to the beauty and contradictions of Africa. He is married with two sons.

The NIAF gala is one of the premier annual events in the nation's capital, attracting more than 2,000 guests from the United States and Italy. Tickets to Saturday's gala begin at $400 per person. Proceeds benefit NIAF's educational programs. For tickets or sponsor information, contact Jerry Jones at 202/939-3102 or jerry@niaf.org, or register online at www.niaf.org/gala.

The National Italian American Foundation (NIAF) is a non-profit organization dedicated to preserving and promoting the heritage and culture of Americans of Italian descent.