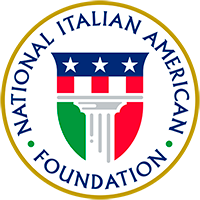 About

Join

Events

Programs

Culture

Support

Ferrero is a premier sponsor of NIAF. Learn More

Industry Leaders To be Honored at New York Gala *Donald Trump To Present Niaf Award*

FOR IMMEDIATE RELEASE

Contact: Elissa Ruffino (NIAF) 202/939-3106 or elissa@niaf.org

---

(WASHINGTON, D.C. – March 29, 2007) Business executives John G. Giumarra Jr., vice president of Giumarra Vineyards Corporation; Mark Juliano, COO of Trump Entertainment Resorts; Paul M. Montrone, chairman of Latona Associates, and Peter J. Striano, chairman and CEO of Unity International Group, will be honored at the National Italian American Foundation's (NIAF) East Coast Gala on Monday evening, April 16, at the New York Marriott Marquis Times Square. The gala begins with a cocktail reception at 6 p.m. followed by an awards program and dinner.

Donald Trump will present a NIAF Special Achievement Award in Business to Juliano. Giumarra and Striano will receive NIAF Special Achievement Awards in Business. Montrone will receive a NIAF Special Achievement Award for Humanitarian Service.

Yankee legend Yogi Berra and actor Danny Aiello will be joined by prominent Italian-American business and community leaders to celebrate the achievements of these four industry executives. Fox News Channel anchor and correspondent Jamie Colby will serve as the evening's master of ceremonies.

The largest grower of table grapes in the U.S., Giumarra Vineyards is also known as one of California's largest wineries. An activist in his community, Giumarra has served on the boards of the California Grape and Tree Fruit League, the Wine Institute, the California Table Grape Commission and the United Fresh Fruit and Vegetable Association. Presently, he serves on the board of trustees of the Culinary Institute of America. He is a graduate of Stanford University where he received his law degree.

Credited with revitalizing Caesars Palace in Las Vegas, Juliano has been a respected member of the gaming industry for 20 years. He served as president of Caesars Palace, president and COO of Caesars Atlantic City and served on the executive staff of Caesars World Inc. Throughout his career, he has dedicated his time to civic and philanthropic organizations by serving on the boards of the Atlantic City Medical Center, the Sisters of Mercy, and Opportunity Village.

For more than 30 years, Montrone has directed the development of businesses in various industries. His business interests have been conducted through Latona Associates, a private management and investment company. Montrone began his career at the Pentagon serving in the Systems Analysis Group in the Office of Secretary of Defense Robert McNamara while a captain in the U.S. Army. He served as a member of President Clinton's Advisory Commission on Consumer Protection and Quality in the Heath Care Industry and founded the National Forum for Health Care Quality Measurement and Reporting. He has been active on a number of corporate boards including The Metropolitan Opera, where he has served more than three decades. He is now president emeritus. A magna cum laude graduate of the University of Scranton, he holds a Ph.D. from Columbia University.

Striano has dedicated more than 40 years to the electrical and IT industry. He is now at the helm of a company that specializes in electrical, structured cabling and IT consulting for Fortune 500 companies, employs more than 1,200 people, and serves more than 100 international clients. A member of the NIAF board of directors, Striano also serves on Boys' and Girls' Town of Italy and the Ozanam Geriatric Foundation. A native New Yorker, Striano received a doctorate degree from St. John's University and an honorary doctorate degree from Saint Francis College.

NIAF is a non-profit organization based in Washington, D.C., dedicated to preserving the heritage of Italian Americans. To learn about our programs/events, visit www.niaf.org.