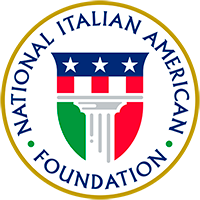 About

Join

Events

Programs

Culture

Support

Industry Executive Robert Carlucci Joins National Italian American Foundation Board of Directors

FOR IMMEDIATE RELEASE

Contact:   Elissa Ruffino (NIAF) 202/939-3106 or elissa@niaf.org

---

(Washington, DC – March 26, 2008) Robert E. Carlucci, founder and owner of R&R Ventures and Affiliates, has been elected to the Board of Directors of the National Italian American Foundation (NIAF). The election was held March 14 during the Foundation's board meeting at the Embassy of Italy in Washington, D.C.

"Bob's experience and talents in the corporate community are a welcome addition to NIAF's leadership," NIAF Chairman Dr. A. Kenneth Ciongoli said.

Carlucci has more than 30 years of experience in food and beverage distribution and restaurant operations. He is currently the president of the KFC Advertising Board for Washington, D.C., and vice chairman of the Franchise KFC/Yum Brands Government Affairs for the Northeast. Prior to R&R Ventures, Carlucci established several food and beverage distribution and wholesale companies. These include Robert's Vending Machine Company of Cambridge, Cooperative Refreshment Centers, and BCS, Inc. He is also the founder of Bay National Bank in Annapolis, Md.

Carlucci has used his success to better the communities in the Southern Maryland area. He was the driving force in partnering R&R Ventures with the Muscular Dystrophy Association. The company now has contributed more than half a million dollars towards the fight against muscular dystrophy. R&R Ventures also provides support to area schools and churches by supplying discounted food and beverages. He served as vice chairman for the United Way of Anne Arundel County and is a member of the Board of the Maryland Hall for the Creative Arts. This year he received the "Man of the Year" award from the Lido Civic Club in Washington, D.C.

A second-generation Italian American, Carlucci was born in Malden, Mass., and attended the Boston Conservatory of Music. He resides in Chester, Md. with his wife and two children.

Current members of the NIAF Board of Directors include some of the country's top business leaders, including Ben Cammarata, chairman of TJX Companies, Inc.; Rocco B. Commisso, chairman and CEO of Mediacom Communications Corporation; Mario J. Gabelli of Gabelli Asset Management, Inc.; and James J. Schiro, CEO of Zurich Financial Services.

Other newly elected NIAF board members are: Gabriel A. Battista, former executive chairman of Talk America; Juanita Campitelli, NIAF advocate; Kenneth G. Langone, co-founder of Home Depot and founder and president of Invemed Associates Inc.; John P. Rosa, chiropractor and community organizer; John F. Scarpa, co-founder of American Cellular Network Corporation; and Michael A. Zampardi, business executive and former Senior Managing Director at Bear Stearns.

The National Italian American Foundation (NIAF) is a non-profit organization based in Washington, D.C., dedicated to preserving the heritage of Italian Americans. Visit www.niaf.org.